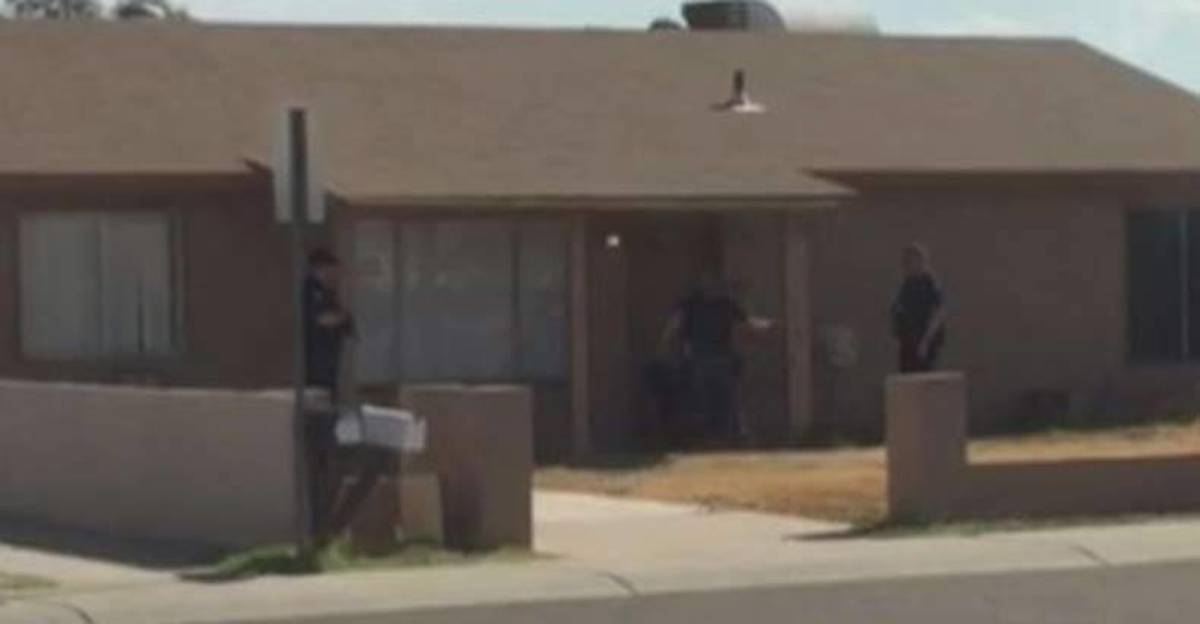 Peoria, AZ — When a Peoria resident pulled out her cellphone to record police raiding a neighbor's home, she never expected to what would happen next.
The woman filming, who wishes to remain anonymous out of fear of police retaliating against her, said she pulled out her phone after she heard police say, "I know you're in there, come out with your hands up."
What she saw next was animal abuse.
The K-9 handler lets the dog run to the door and then, for an unknown reason, walks up and whips the dog with his leash. As if the leash strike wasn't enough unwarranted punishment, the officer then kicked his K-9 partner.
Onlookers reacted in awe after witnessing such cruelty.
"It didn't seem right to me I have never heard of an officer stomping on a dog or whipping it with a leash," said the woman. "The dog looks like a puppy and looks terrified of him. I think the officer needs to be disciplined or spoken to at least."
Although it appeared that the dog was not seriously injured, the woman reported the incident to the local news. The Peoria police department says they are now looking into the incident.
This incident is hardly isolated. Cops being caught on camera beating and abusing their K-9 partners happens fairly often.
In June, a sheriff's deputy was caught on a hotel surveillance system sadistically beating his own dog.
Last year we reported on a Hammond police officer who was also caught on camera violently abusing his K-9 partner.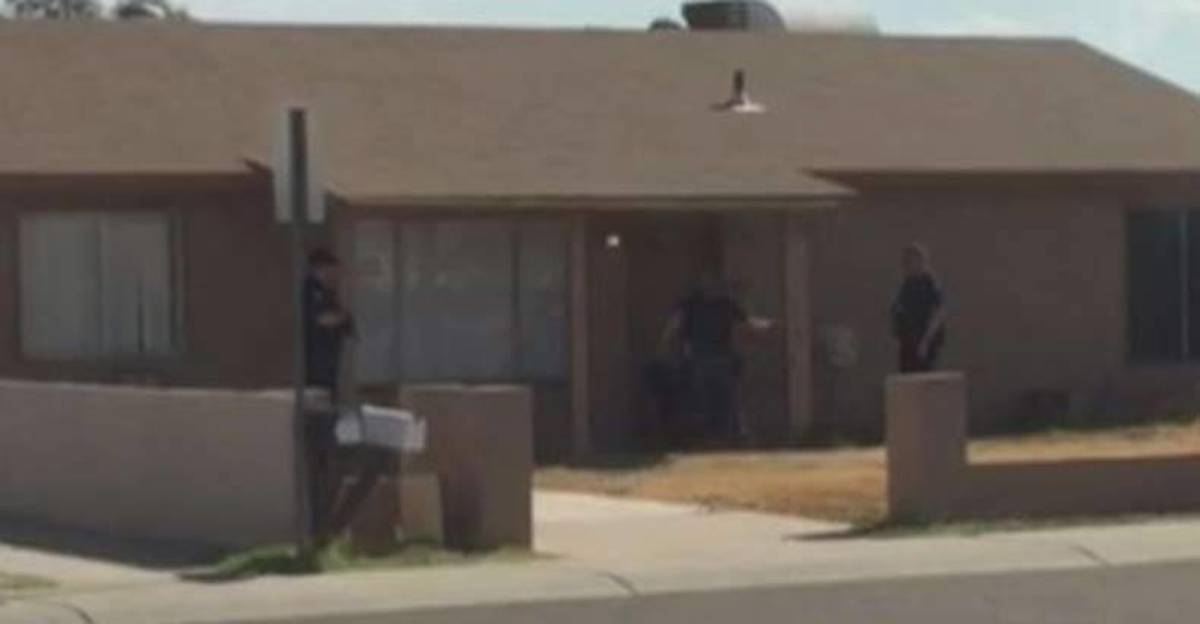 ---
Correction: This report originally stated that the incident happened in Peoria, IL. It has been updated to reflect that it was Peoria, AZ. The Free Thought Project apologizes for the oversight.
DASH cryptocurrency and The Free Thought Project have formed a partnership that will continue to spread the ideas of peace and freedom while simultaneously teaching people how to operate outside of the establishment systems of control like using cryptocurrency instead of dollars. Winning this battle is as simple as choosing to abstain from the violent corrupt old system and participating in the new and peaceful system that hands the power back to the people. DASH is this system.
DASH digital cash takes the control the banking elite has over money and gives it back to the people. It is the ultimate weapon in the battle against the money changers and information controllers.
If you'd like to start your own DASH wallet and be a part of this change and battle for peace and freedom, you can start right here. DASH is already accepted by vendors all across the world so you can begin using it immediately.