How many more lives must be ruined or prematurely ended by the state's use of violence to dictate personal choice?
The Free Thought Project
Matt Agorist
June 12, 2014

Baby Bou is one of many children, in a long line of victims, who are created everyday by the state's war on drugs.
Baby Bou's case is horrible and tragic and is serving as an example to expose the horrid reality of state violence to 'regulate' personal choice.
While that tragic incident has received worldwide attention, there are untold numbers of children who are denied potentially life saving medical treatment on a daily basis.
Many parents have no idea that cannabis is even a viable treatment as it is not mentioned to them by doctors and dismissed as illegitimate because of the legal ramifications of its use.
When a parent actually wants to seek out medical cannabis as treatment and they do not live in one of the green states below, they either have to move or become 'criminal drug traffickers.'
Meet Jaqie Angel.
Jaqie Angel has been on a long journey of ups and downs in her short life.
She had her first seizure 3 days before turning 5 months old and, up until recently, has never been able to gain control of her seizures.
At the height of her illness she was having 75-150 seizures daily; never did she have a seizure free day. She lost all developmental milestones she had reached and regressed to the level of a 3-6 month old.
Jaqie had been to several doctors and attended therapy every other day of her life after being diagnosed with epilepsy. Nothing was helping her.
Out of hope and out of options her family was forced to leave their home in Tulsa, OK.
Because of the callous disregard for life that Oklahoman Governor, Mary Falin has, they relocated to Denver Colorado to get Jaqie the Cannabis Oil she desperately needed to try. It was their last option.
She got her 1st dose April 14th 2014 and has made amazing progress since.
Tonic seizures that were so violent they would knock her completely out have all be ceased.
Within 3 weeks of the start of her treatment Jaqie's EEG showed that her brainwave activity had doubled and she was well on her way to recovery.
Jaqie Angel is living breathing proof that Cannabis works.
Her family has started a facebook page to allow others to follow Jaqie's progress.
Unfortunately for Jaqie and the many other children like her, government thinks it should tell people what they can and cannot put into their bodies.
The cannabis oil that Jaqie needs for treatment is illegal in her home state of Oklahoma as well as most of the other states in the US.
This is not the first instance of cannabis helping children with seizures. Last year the Free Thought Project reported on the case of Charlotte Figi.
Medical Cannabis saved her life.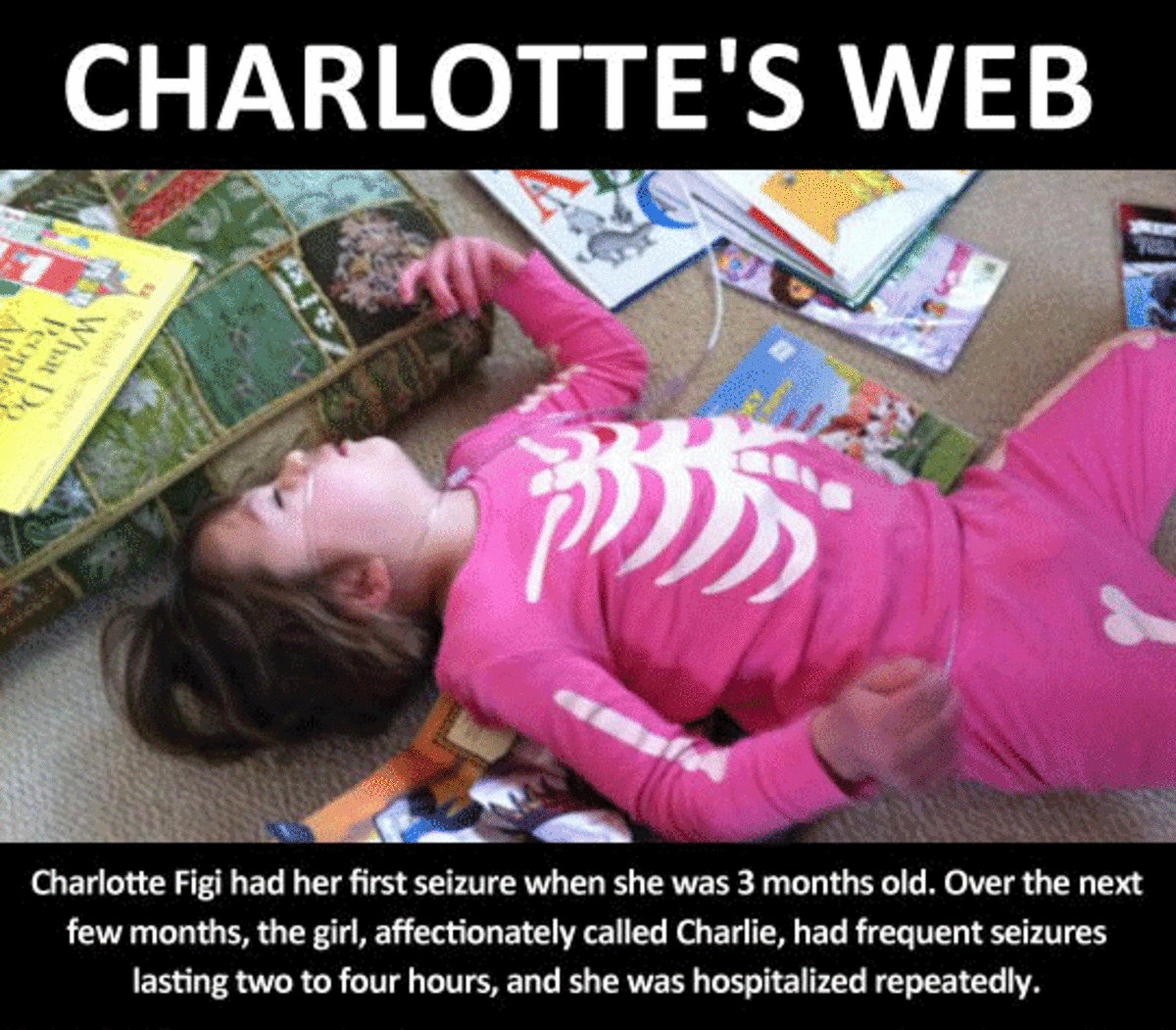 When a politician interferes with a parent's ability to medically treat their child how they so choose, they are no longer a public servant, they are a criminal.
Those who can justify locking a person in a cage for attempting to medicate themselves or their children are the actual ones who should be locked up.
The government even admits to being wrong about the science yet they remain stagnant on legalization.
A recent study conducted by the University of California, Center for Medicinal Cannabis sheds light on government prohibition of marijuana and its ridiculous implications. The irony here is that this study, published in The Open Neurology Journal, was sponsored by government.
The government funded study, appropriately titled, Medical Marijuana: Clearing Away the Smoke, concludes: "Based on evidence currently available the Schedule I classification is not tenable; it is not accurate that cannabis has no medical value, or that information on safety is lacking…. The continuing conflict between scientific evidence and political ideology will hopefully be reconciled in a judicious manner."
At any one time, 59,300 prisoners charged with or convicted of violating marijuana laws are behind bars. Of those, 17,000 are behind bars for possession ONLY, not trafficking.
How many more lives must be ruined or prematurely ended by the state's use of violence to dictate personal choice?
It is time to bring peace to the war on drugs.