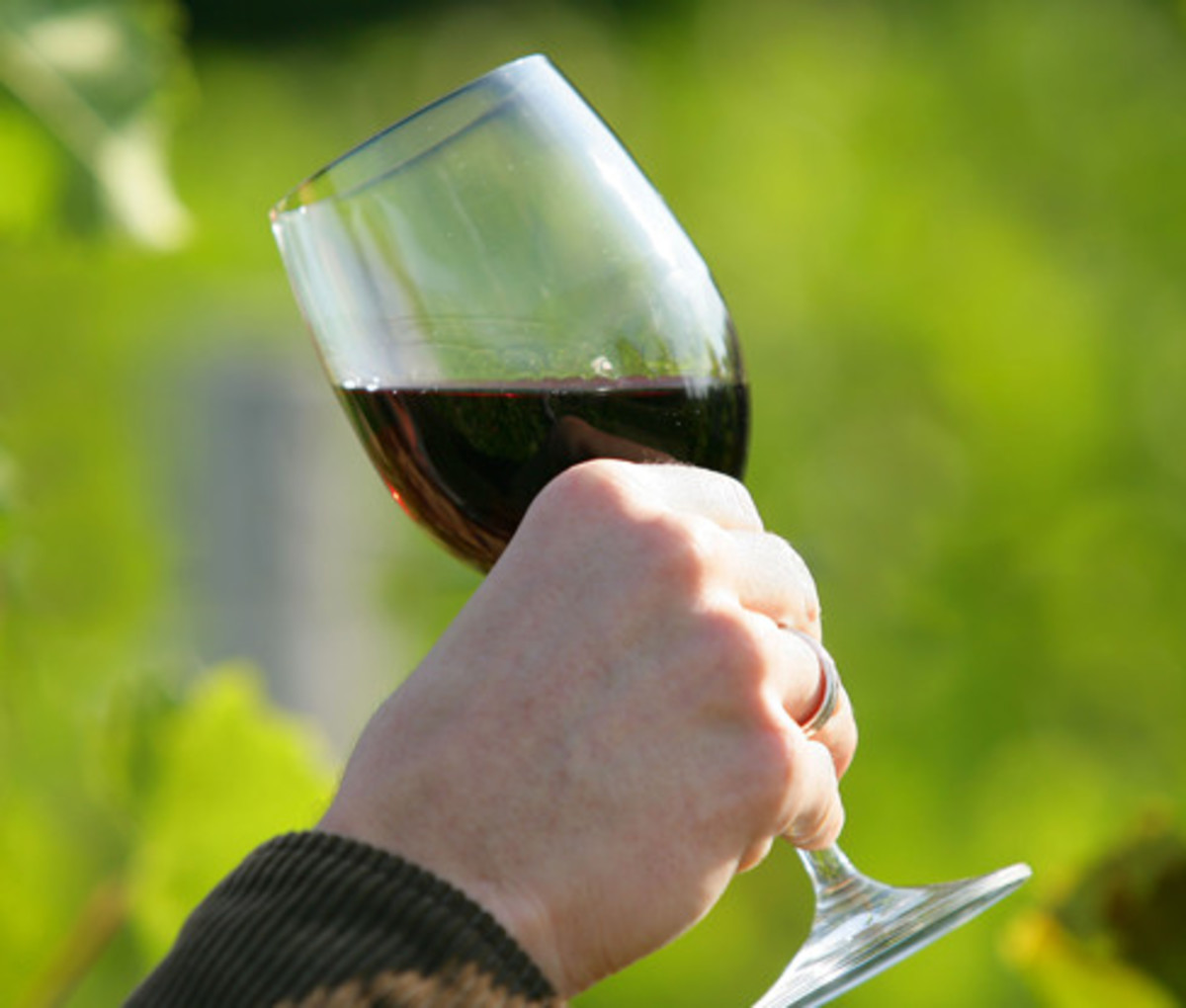 A new Spanish study published in BMC Medicine says a little wine can go a long way. Knowing that depression is the most prominent mental disorder in the world and has been related to alcohol intake the authors set out to prospectively assess the association between alcohol intake and incident depression. Their results showed a fine line between serenity and despair.
In the same way that moderate amounts of wine may help to ward off heart disease, it can also help to ward off depression.
The PREDIMED Group followed 5,505 high risk men and women, ages 55-80 years old, for an extensive trial period of 7 years. Participants had to have been free of depression or a history of depression and could not have any alcohol related problems.
The results indicated that those with a moderate alcohol intake, within the range of two to seven glasses of wine per week, were significantly less likely to suffer from depression compared to non-drinkers. Their conclusion was that moderate consumption of wine may help to reduce the incidence of depression while heavy drinkers seem to show a higher risk.
As no other studies have been done other than a recent study at the University of Navarra, that examine the relationship between specific alcoholic beverages and incident depression, the results will require further analysis to assess and fortify the findings.
According to WebMD's interview with Eva Redei, a distinguished professor in the department of psychiatry and behavioral sciences at the Feinberg School of Medicine at Northwestern University, in Chicago, "Considering the increase of major depression in the age group examined in this study, the finding of protective effects of moderate alcohol consumption is intriguing," she said.
However, it raises more questions than answers. "Is moderate wine consumption related to increased socialization, decreased cardiovascular events, or as it seems, increased activity? These questions are not answered by this study, but the findings are definitely worth noticing," Redei said.
"Is it possible that 'in vino veritas' [in wine there's truth] reflects a bigger truth?" she asked.
---