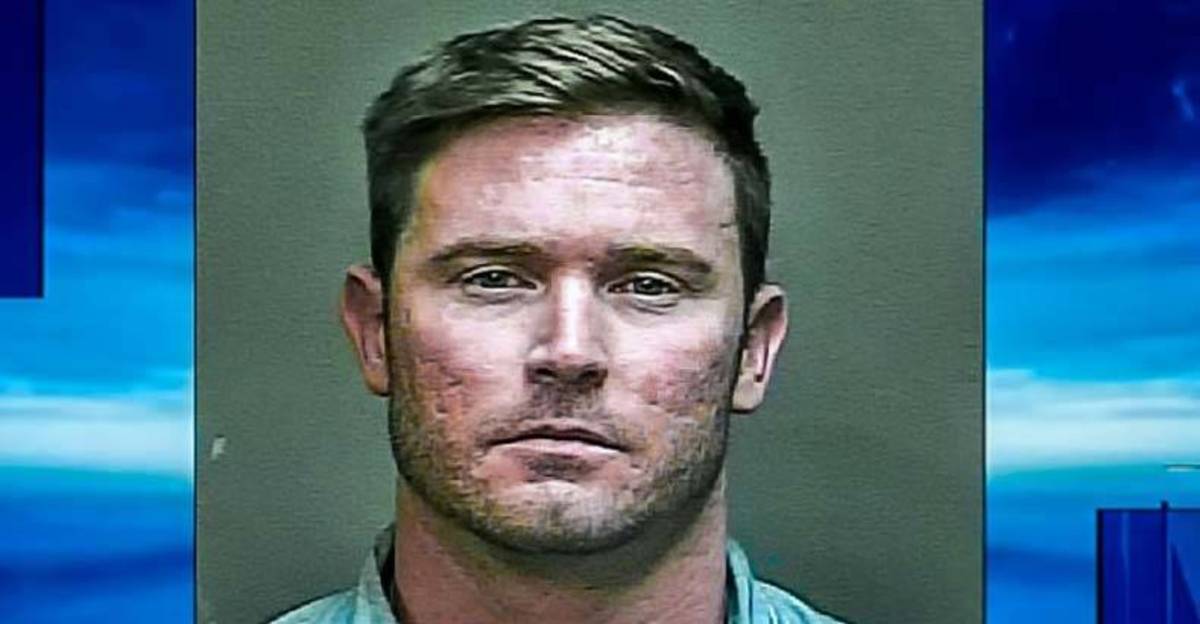 Oklahoma City, OK – Yukon Police Officer Zachary Dean Bradford, 29, was arrested this week after he allegedly pulled a random woman from a parked car by the hair and punched her repeatedly. After the assault, Bradford reportedly ripped his shirt off and fled the scene.
According to witnesses, Bradford was drinking heavily at a party where he was behaving obnoxiously, making people feel uncomfortable and bragging about the fact that he was a police officer.
"At first when the guy came he was a little too aggressive, a little too pushy," the homeowner who hosted the party told reporters.
The homeowner did not actually know Bradford personally, but the off-duty officer came as a guest and acquaintance of someone else.
When Bradford finally left the party around 4 am, there was a woman who was sitting in a parked car outside, and that is when he walked right up to her car, knocked on her window and ripped her out of her vehicle by the hair and began pummelling her.
The victim said that she had never met Bradford before and had absolutely no clue why he felt the need to randomly attack her.
Multiple guests at the party witnessed the occurrence and were able to identify the off-duty officer by name when they called the police.
The Yukon Police Department released the following statement:
"We aren't going to comment further as this is still a pending investigation. The officer was suspended on Saturday, and pending the outcome of the OCPD investigation, he could be terminated."
Bradford may be on suspension, but he is still getting paid and is still technically employed by the police department until the end of his court case.

---
John Vibes is an author and researcher who organizes a number of large events including the Free Your Mind Conference. He also has a publishing company where he offers a censorship free platform for both fiction and non-fiction writers. You can contact him and stay connected to his work at his Facebook page. You can purchase his books, or get your own book published at his website www.JohnVibes.com.