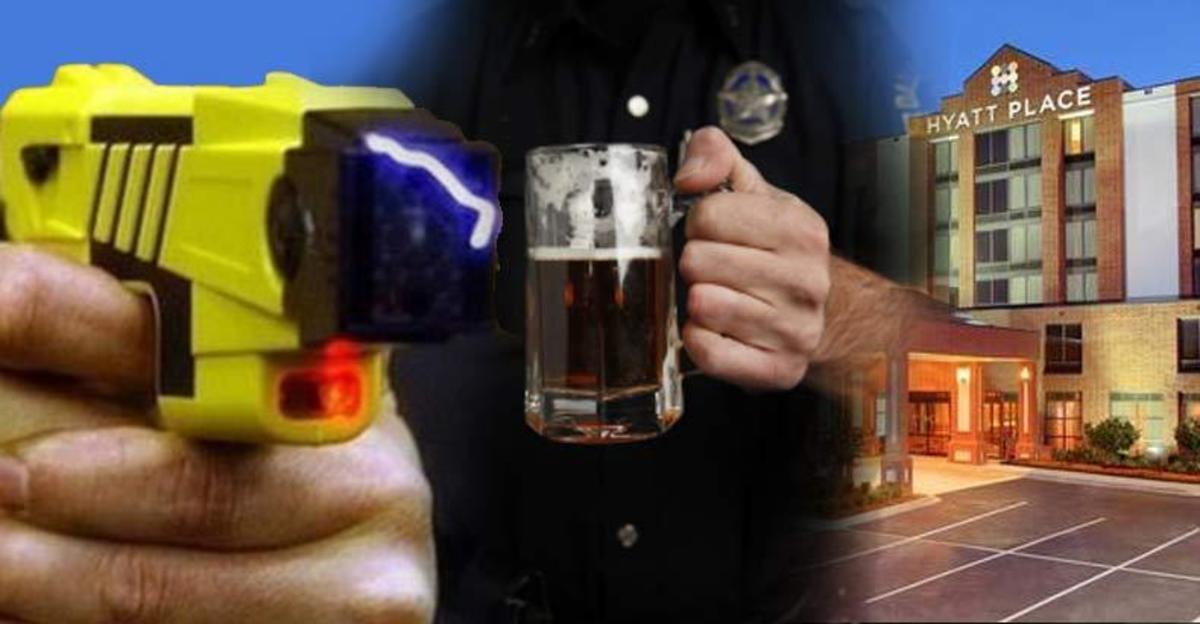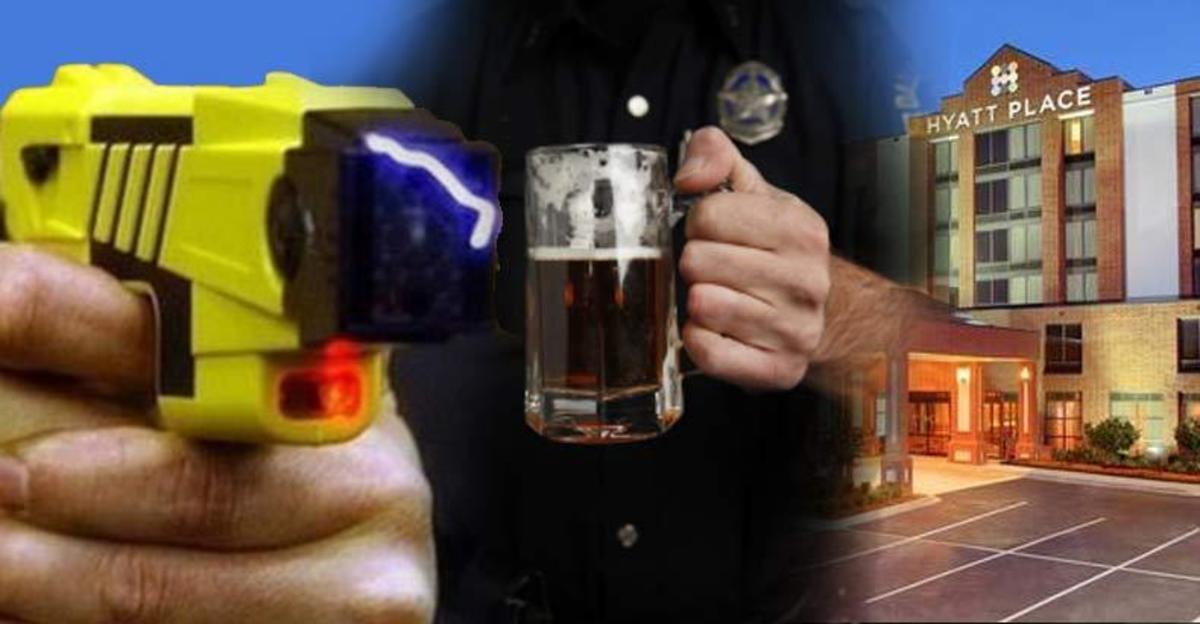 Alpharetta, GA — Atlanta police officer Scott Perry was arrested by Alpharetta police this Saturday night after he caused a scene at a hotel restaurant and became aggressive with a number of female patrons.
Perry was reportedly drunk and tried to kiss multiple random women whom he had never met before, and had also attempted to steal their food.
Each time Perry was strongly rejected, and in most cases the women were actually there with their significant others. In one case, Genesco Carvalhais had chased after Perry to retrieve the food for his significant other, and when he confronted Perry, the off-duty officer attempted to kiss him as well. After that, he made his rounds across the bar and tried the same thing with multiple other couples.
Eventually, the hotel called the police, but while they were on their way, Perry returned to his room in the hotel.
When Alpharetta Police got to the hotel, they found Perry drunk and in his underwear in his room, and he became belligerent when they attempted to take him away.
According to the police report, "Scott was slurring his words and had a hard time standing," and then began to yell at the arresting officers, saying "F–k you, I'm a police officer!" and "I'll have all your jobs!"
Perry ran for his gun before police were able to apprehend him so they blocked him and pulled their tasers. Perry reportedly taunted them and dared them to tase him, which they did.
Atlanta Police Chief Georgia Turner issued a statement this week, saying that, "The Atlanta Police Department takes these allegations very seriously. Chief Turner has always prioritized officer accountability and professional behavior at all times. He will continue to take decisive action when necessary to hold his employees to the highest standard."
Perry was put on paid administrative leave pending the investigation. He has been with the Atlanta Police Department for 11 years and is an undercover officer with the fugitive unit.
>
---
John Vibes is an author, researcher and investigative journalist who takes a special interest in the counter-culture and the drug war. In addition to his writing and activist work, he organizes a number of large events including the Free Your Mind Conference, which features top caliber speakers and whistle-blowers from all over the world. You can contact him and stay connected to his work at his Facebook page. You can find his 65 chapter Book entitled "Alchemy of the Timeless Renaissance" at bookpatch.com.
DASH cryptocurrency and The Free Thought Project have formed a partnership that will continue to spread the ideas of peace and freedom while simultaneously teaching people how to operate outside of the establishment systems of control like using cryptocurrency instead of dollars. Winning this battle is as simple as choosing to abstain from the violent corrupt old system and participating in the new and peaceful system that hands the power back to the people. DASH is this system.
DASH digital cash takes the control the banking elite has over money and gives it back to the people. It is the ultimate weapon in the battle against the money changers and information controllers.
If you'd like to start your own DASH wallet and be a part of this change and battle for peace and freedom, you can start right here. DASH is already accepted by vendors all across the world so you can begin using it immediately.