Tuscon Police Officer, Kyle James McCartin, was drunk and belligerent when he walked into a Giant Gas Station wearing his bullet proof vest and began pointing his pistol at the clerk.
Deputies were called to a Giant Gas Station and learned two men who appeared very intoxicated entered the store wearing bulletproof vests.
Authorities say one of the men pulled out a handgun and pointed it at the clerk twice.
The incident was caught on the gas station's surveillance camera:
The fact that McCartin was drunk is irrelevant in this instance, however the fact that he assaulted a man with a firearm is not. The clerk did not know what these two drunk idiots in bullet proof vests intentions were.
What would have happened if the gun would have gone off?
McCartin was subsequently fired and faced 1 count of aggravated assault with a deadly weapon, a Class 3 Felony. He originally plead not guilty as he claimed to have no memory of the incident, luckily it was caught on camera.
In October of last year McCartin changed his plea to guilty.
Now on to your daily dose of above the law injustice. McCartin plead guilty to aggravated assault with a deadly weapon; a charge that carries a sentence of 2 to 21 years.
And exactly how many of those 2 to 21 years will he be serving behind bars? Zero.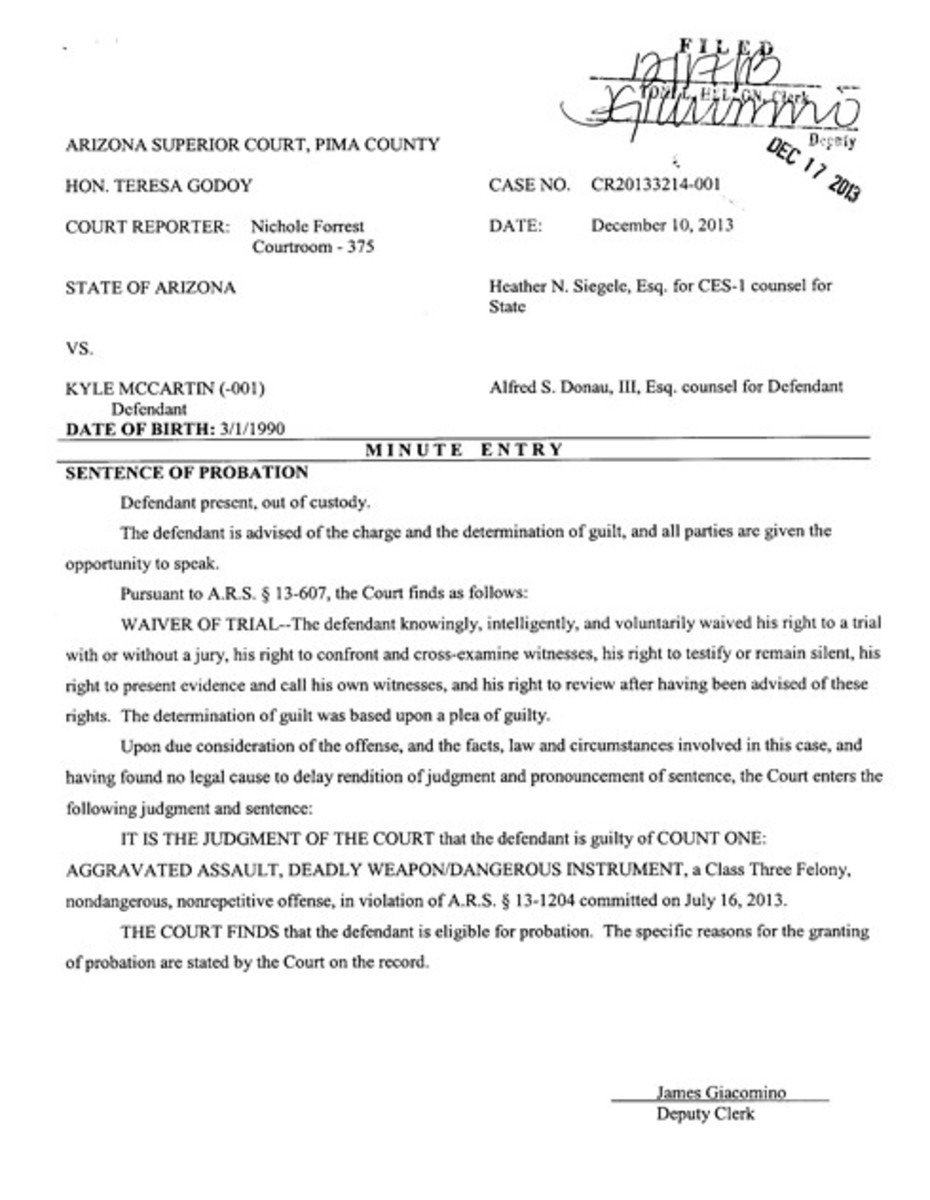 Yes, McCartin, who drunkenly and negligently endangered the life of an innocent man will not see one hour behind bars.
Instead, his actions, like the majority of unjust actions committed by members of the state, will remain unaccountable.
Ask yourself this question. Had McCartin not been a cop, would he have spent time behind bars?
DASH cryptocurrency and The Free Thought Project have formed a partnership that will continue to spread the ideas of peace and freedom while simultaneously teaching people how to operate outside of the establishment systems of control like using cryptocurrency instead of dollars. Winning this battle is as simple as choosing to abstain from the violent corrupt old system and participating in the new and peaceful system that hands the power back to the people. DASH is this system.
DASH digital cash takes the control the banking elite has over money and gives it back to the people. It is the ultimate weapon in the battle against the money changers and information controllers.
If you'd like to start your own DASH wallet and be a part of this change and battle for peace and freedom, you can start right here. DASH is already accepted by vendors all across the world so you can begin using it immediately.