April 20, 2014
Amazingly enough, Easter will go on without an interruption this year, despite law enforcement's attempts to incarcerate Easter Bunnies across America.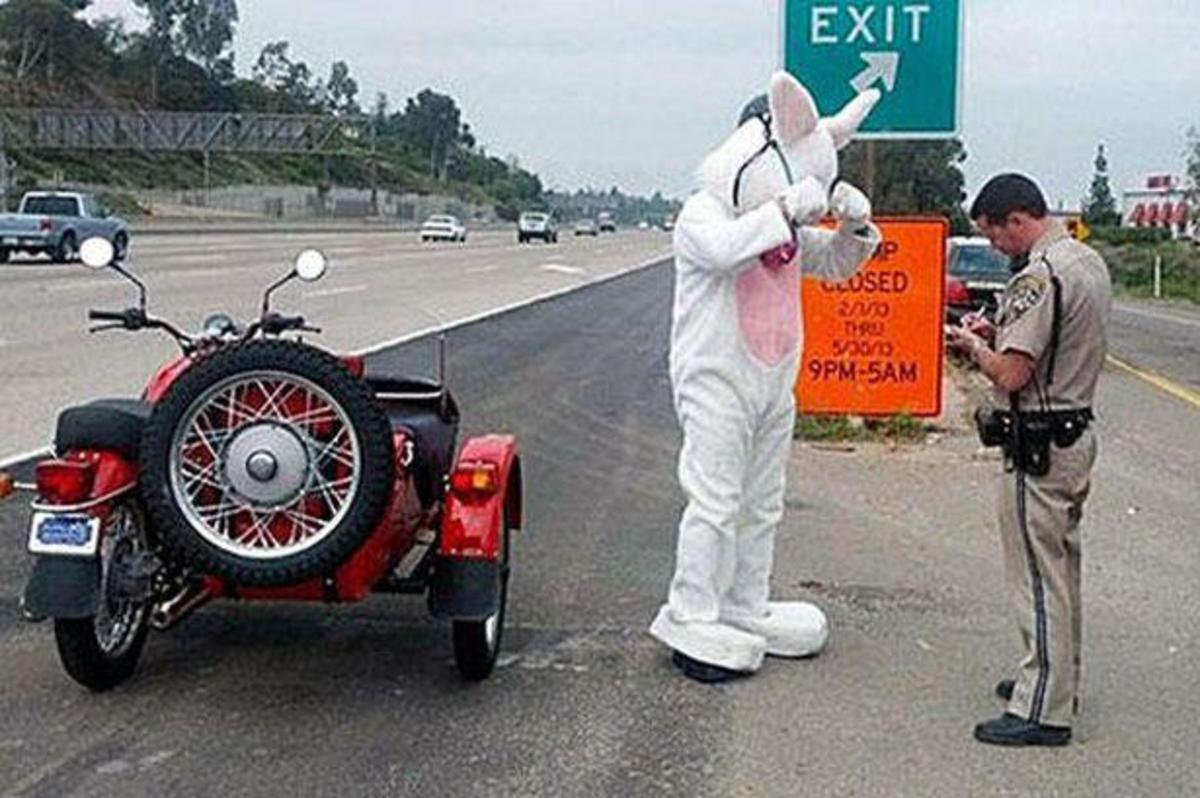 The first victim in this fuzzy series of encounters with the fuzz starts in San Diego, CA.
An Easter bunny was on his way to a charity event one morning when a CHP officer pulled him over for a helmet violation.
After plenty of photos for publicity the rebel hare was let off with a warning.
It is a good thing that this bunny didn't have any substances on him that the state deemed illegal, or he could have ended up like Joshua Lee Bolling.
Bolling was also an Easter Bunny but when he intersected with cops, his white and fluffy suit was replaced with an orange jump suit after being arrested for illegal possession of prescription drugs.
A bunny doesn't have to be speeding nor be in possession of drugs for the cops to pounce. Take Amy Hamilton-Thibert, for example, who donned her Easter Bunny constume to protest the sale of Military Themed Easter Baskets at here local K-Mart.
Photo: Eric Baard
When the fuzz showed up, they canned that waskly wabbit.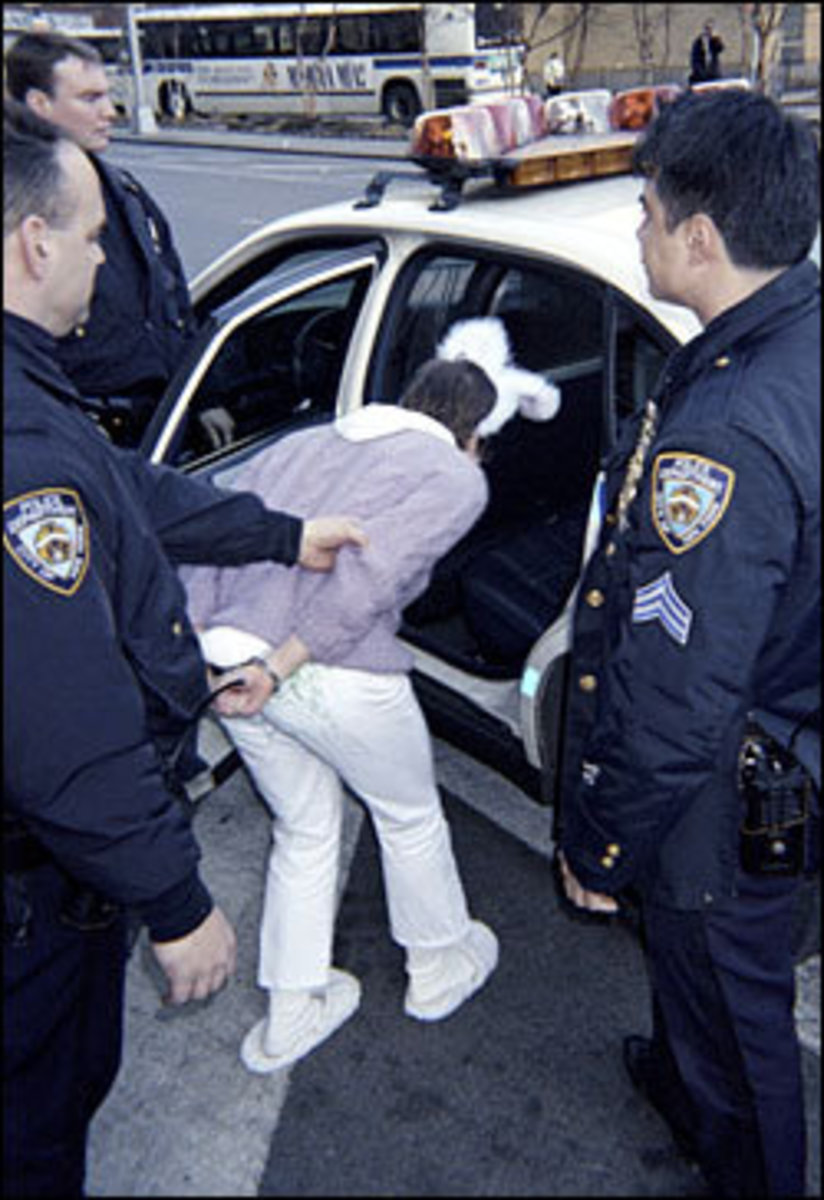 If the cops aren't busy trying to keep a bunny down, they are busy impersonating them to enforce arbitrary seat belt violations; as was the case in West Palm Beach, Fl.
An undercover cop walked down the side of a West Palm Beach road in a Easter bunny outfit flashing a neon pink sign to commuter traffic: 'Have a safe, hoppy holiday. Buckle up!'
When drivers without their seat belts would pass by, he'd signal to cops down the road, to extort the unsuspecting passers by.
Happy Easter folks!