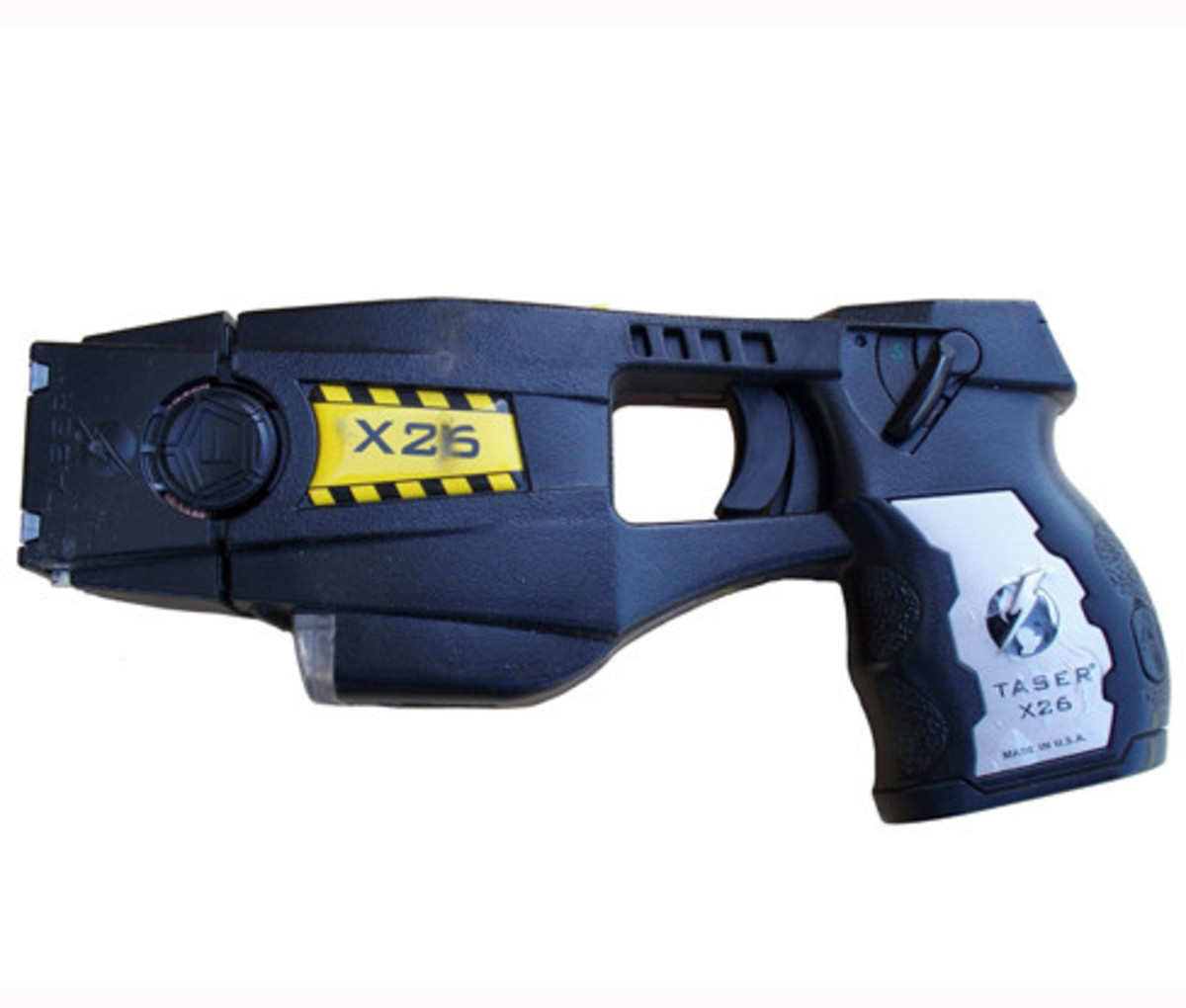 Sam Wood
Philly.com
March 15, 2014
An elderly Pennsylvania man was tasered by police not once, not twice, but six times in a Wal-Mart parking lot after being mistaken for his brother, according to a suit filed in federal court.
According to the suit, Robert Gross, 76, had driven his brother, Carl Gross Sr., to see Carl's granddaughter Aug. 21, 2012 at an Allentown hair cutting salon.
Carl walked into the Cost Cutters on the 1000 block of Millcreek Road. When Carl did not return after 10 minutes, Robert Gross decided to walk to the nearby phone store to see what it might cost to replace his cell phone. Shortly after getting out of his pickup truck he encountered two Berks Lehigh police officers, the suit states.
The officers began shouting and screaming.  When they reached Robert  they threw him to the ground on his chest. When Gross asked what was going on, the police replied "you know."
Gross, of Schnecksville, didn't "know," according to the suit. When he asked again, the police allegedly tasered him a half-dozen times before cuffing him and pulling him to his feet. As they stuffed him into the back of their police cruiser, he spotted another set of officers arresting his brother, Carl.
Read More at Philly.com
DASH cryptocurrency and The Free Thought Project have formed a partnership that will continue to spread the ideas of peace and freedom while simultaneously teaching people how to operate outside of the establishment systems of control like using cryptocurrency instead of dollars. Winning this battle is as simple as choosing to abstain from the violent corrupt old system and participating in the new and peaceful system that hands the power back to the people. DASH is this system.
DASH digital cash takes the control the banking elite has over money and gives it back to the people. It is the ultimate weapon in the battle against the money changers and information controllers.
If you'd like to start your own DASH wallet and be a part of this change and battle for peace and freedom, you can start right here. DASH is already accepted by vendors all across the world so you can begin using it immediately.