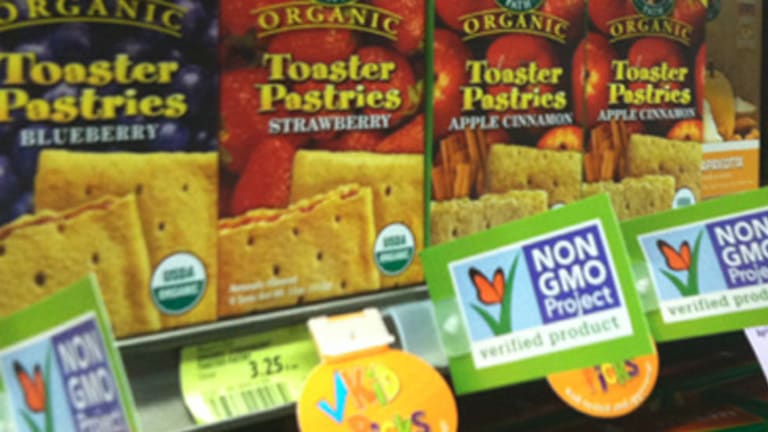 Connecticut becomes first state to require labeling of GMO's
According to WFBS, Connecticut has become a pioneer in food labeling as it is the first state to pass legislation to make companies say if their products contain genetically modified organisms or GMOs.
GMOs are used to help plants be resistant to herbicides and pesticides, but it's done by taking DNA from a bacteria or a virus, which is inserted into the seed. GMOs are commonly found in corn, soy, canola and sugar.
Gov. Dannel Malloy held a ceremonial bill signing in Fairfield on Wednesday to commemorate a bill that requires certain foods intended for humans to be clearly marked that it is entirely or partially genetically engineered.
"People need to demand GMO labeling," Malloy said. "Some companies are doing this and we need to move in that direction."