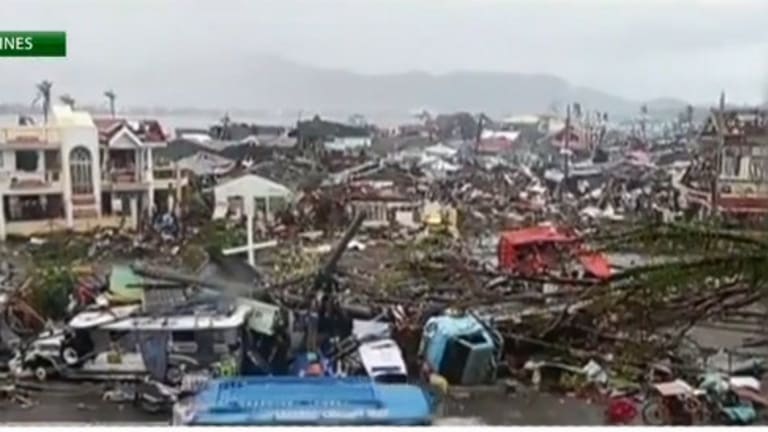 Typhoon Haiyan Brings Death and Destruction to the Philippines
Typhoon Haiyan swept through the Philippines last week, and at least 1,000 people are confirmed dead. Officials fear, though, that the number of casualties could reach 10,000. The "supertyphoon" made landfall on Friday, affecting more than 10 million people in the country across six islands and 41 provinces.
According to estimates, over 23,000 homes were damaged or destroyed by the rain, winds up to 147 miles per hour (with 170 mile-per-hour wind gusts) and 20-foot storm surges.
Residents are scrambling to find food and shelter in the wake of the calamity the storm wrought. RT's Meghan Lopez has more information on the aftermath of the deadly storm and how the United States is helping the devastated country.