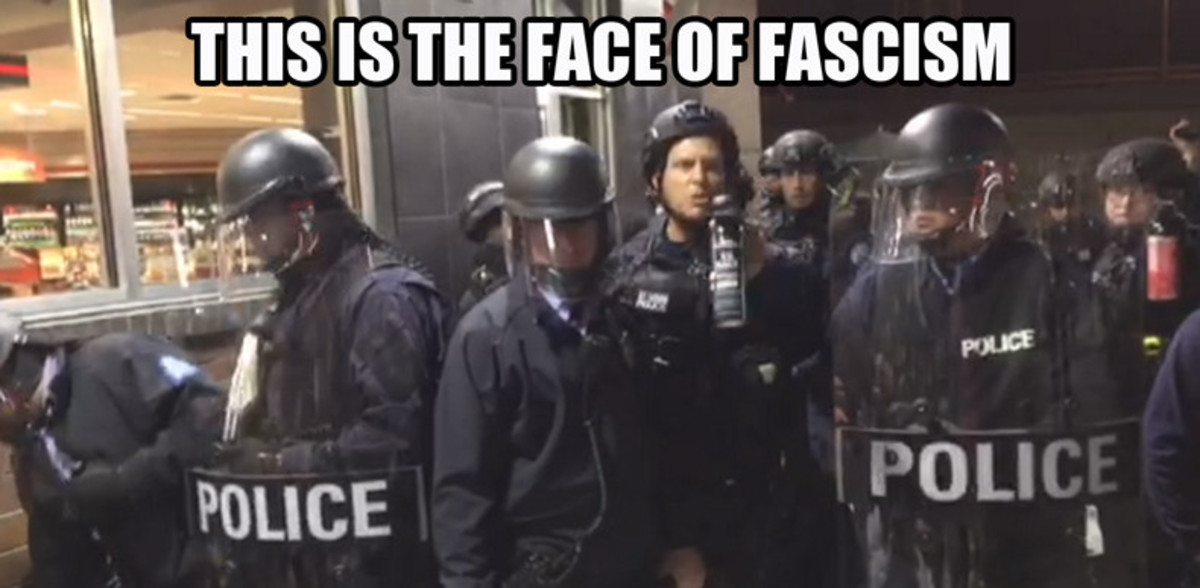 Ferguson, MO — A federal judge has issued a court order that specifically prohibits Missouri police from stopping the media and others from recording officers.
According to the Associated Press, the court order follows a lawsuit from the American Civil Liberties Union that said police tried to stop journalists from recording in Ferguson, where protests have been ongoing since 18-year-old Michael Brown was fatally shot by a police officer in August.
This ruling is great news considering the fact that over the last several months we've witnessed police pepper spraying, tear gassing, and even pointing weapons at individuals and journalists alike, for the simple act of recording their actions.
Perhaps the most defining moment of police refusing to be filmed was the case of "Officer Go F**k Yourself."
The clip shows a Ferguson officer with his gun raised pointing it directly at Free Thought Project's live streamers, Rebel Z, who was live streaming at the time.
"Oh my God, gun raised, gun raised," states the journalist, before Biggs remarks, "gun pointed."
"My hands are up bro, my hands are up," states the journalist before the cop responds, "I'm going to f***ing kill you, get back, get back!"
"You're going to kill him?" asks another individual before the journalist asks, "did he just threaten to kill me?"
When the cop is asked for his name he responds, "go f**k yourself."
Now the real question is, will police abide by this ruling?
DASH cryptocurrency and The Free Thought Project have formed a partnership that will continue to spread the ideas of peace and freedom while simultaneously teaching people how to operate outside of the establishment systems of control like using cryptocurrency instead of dollars. Winning this battle is as simple as choosing to abstain from the violent corrupt old system and participating in the new and peaceful system that hands the power back to the people. DASH is this system.
DASH digital cash takes the control the banking elite has over money and gives it back to the people. It is the ultimate weapon in the battle against the money changers and information controllers.
If you'd like to start your own DASH wallet and be a part of this change and battle for peace and freedom, you can start right here. DASH is already accepted by vendors all across the world so you can begin using it immediately.