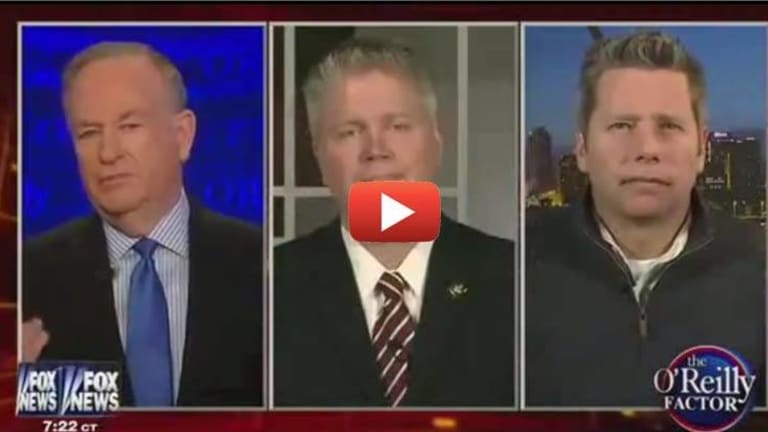 Hell Freezes Over! Bill O'Reilly Just Called Out Police for Racially Profiling African Americans
Glitch in the Matrix? One of the largest police state supporters ever on television, just called out the police for being racist.
Bill O'Reilly must have shocked many of his fans and his haters this week, when he argued strongly on his show that Ferguson police disproportionately target African-Americans for petty fines to generate revenue.
Some of the statistics in last week's Department of Justice report were so overwhelming that even O'Reilly could not help but point out that the bias in the department was obvious.
O'Reilly pointed out how Ferguson residents were targeted for petty infractions like jaywalking, for example.
"You don't have to give a ticket to somebody who's not crossing the street properly. They're targeting it. They're doing it for money, they want the money, and it's an easy play," O'Reilly said.
Not only did O'Reilly agree that Ferguson police were unfairly targeting black people, but he went on to defend the position. Radio host and apparent police apologist, McGraw Milhaven was on the show suggesting that these numbers were probably skewed by the DOJ to make it look like police were targeting blacks.
O'Reilly rebutted by pointing out that only 6% of white people were given tickets. Despite statistics being easily manipulated, these numbers are quite compelling; apparently to the point of convincing one of the largest police state supporters on television!
These are truly shocking words to come from a commentator who is regularly defending the police and saying things that many people would consider to be bigoted.
Has O'Reilly had a change of heart? Could it be that the dinosaur method of supporting the state, no matter what they do, is waning? We aren't exactly sure what he is up to, but it is very odd to be agreeing with him about something for a change.
John Vibes is an author, researcher and investigative journalist who takes a special interest in the counter culture and the drug war. In addition to his writing and activist work he is also the owner of a successful music promotion company. In 2013, he became one of the organizers of the Free Your Mind Conference, which features top caliber speakers and whistle-blowers from all over the world. You can contact him and stay connected to his work at his Facebook page. You can find his 65 chapter Book entitled "Alchemy of the Timeless Renaissance" at bookpatch.com.