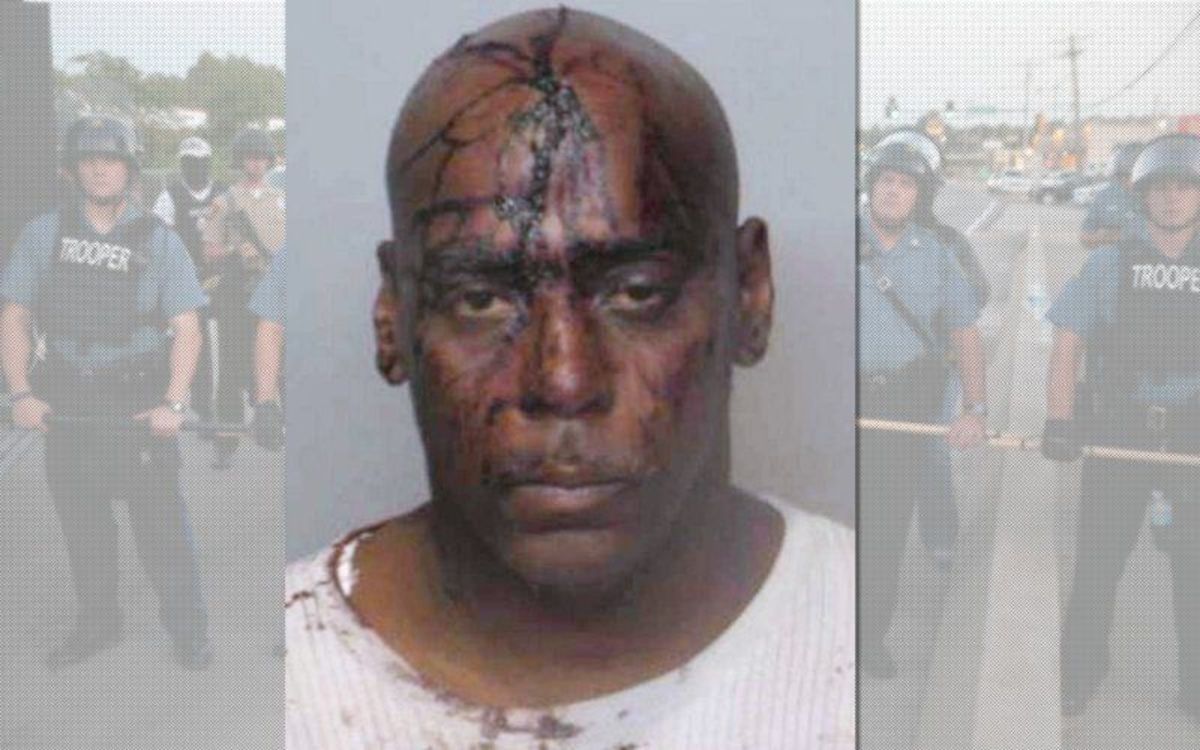 Davis was straddled by a female officer while being kicked and assaulted by others, and ultimately ended up in the emergency room.
In a shocking story put out on Friday by Michael Daly of The Daily Beast he shines a bright light on the character of the Ferguson Police Department, who's city has been uprising after officer Darren Wilson executed an unarmed teenager on August 9.
Daly reminds the world of the time, four years ago, that the Ferguson Police Department horrifically brutalized an innocent man- and then charged him with property damage for getting his blood on their uniforms.
Henry Davis, the alleged victim, was arrested on September 20, 2009, when the Ferguson Police took him into custody over an outstanding warrant.  The problem was, even though they had the same name- this Henry Davis wasn't the man they had a warrant for.
According to his complaint, he was forced to share a one-bed cell with another man, and when he asked for a separate mat to sleep on, he ended up being assaulted by several officers who charged into his cell.
Davis was straddled by a female officer while being kicked and assaulted by others, and ultimately ended up in the emergency room.
He refused any treatment until a photo was taken of what was done to him, luckily, as surveillance footage was conveniently saved incorrectly.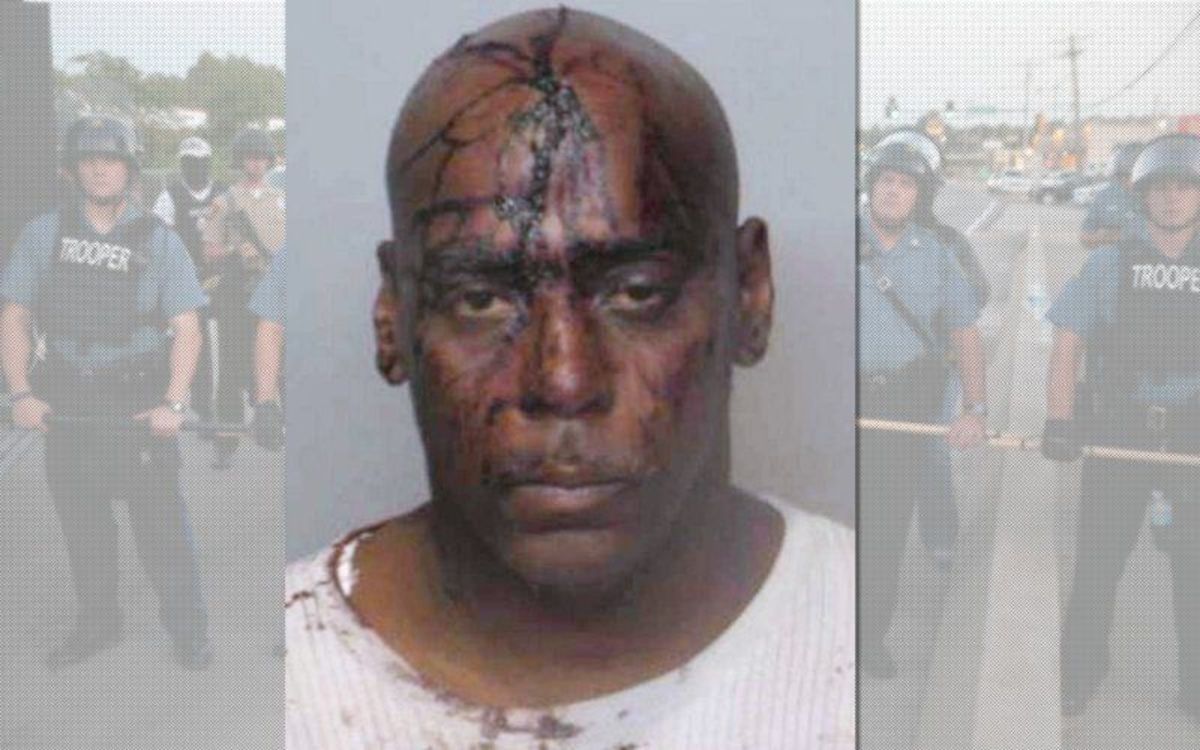 The innocent man was treated then returned to his cell where he was held for several days on four counts of property damage, for you know, not having more control over his blood flow and getting it on his attackers uniforms.
Once the civil suit was filed and it was time for depositions, three officers changed their stories, denying there was ever any blood on them, yet Magistrate Judge Nannette A. Baker ruled late last year in favor the city, halting Davis' efforts to sue the city for multiple alleged violations of his civil rights RT reports.
James Schottel, Davis' lawyer, also learned that use-of-force history for Ferguson police officers are not saved in personnel files unless they are fatal.  This makes it impossible to know Mike Brown's killers -actual- history.
Lets hope Daly's must-read story helps spark a change in that policy.
DASH cryptocurrency and The Free Thought Project have formed a partnership that will continue to spread the ideas of peace and freedom while simultaneously teaching people how to operate outside of the establishment systems of control like using cryptocurrency instead of dollars. Winning this battle is as simple as choosing to abstain from the violent corrupt old system and participating in the new and peaceful system that hands the power back to the people. DASH is this system.
DASH digital cash takes the control the banking elite has over money and gives it back to the people. It is the ultimate weapon in the battle against the money changers and information controllers.
If you'd like to start your own DASH wallet and be a part of this change and battle for peace and freedom, you can start right here. DASH is already accepted by vendors all across the world so you can begin using it immediately.