An employee working for the television show "Cops" was shot and killed by police in Omaha, Nebraska, as they responded to an armed robbery at a local restaurant. The suspected burglar was also killed.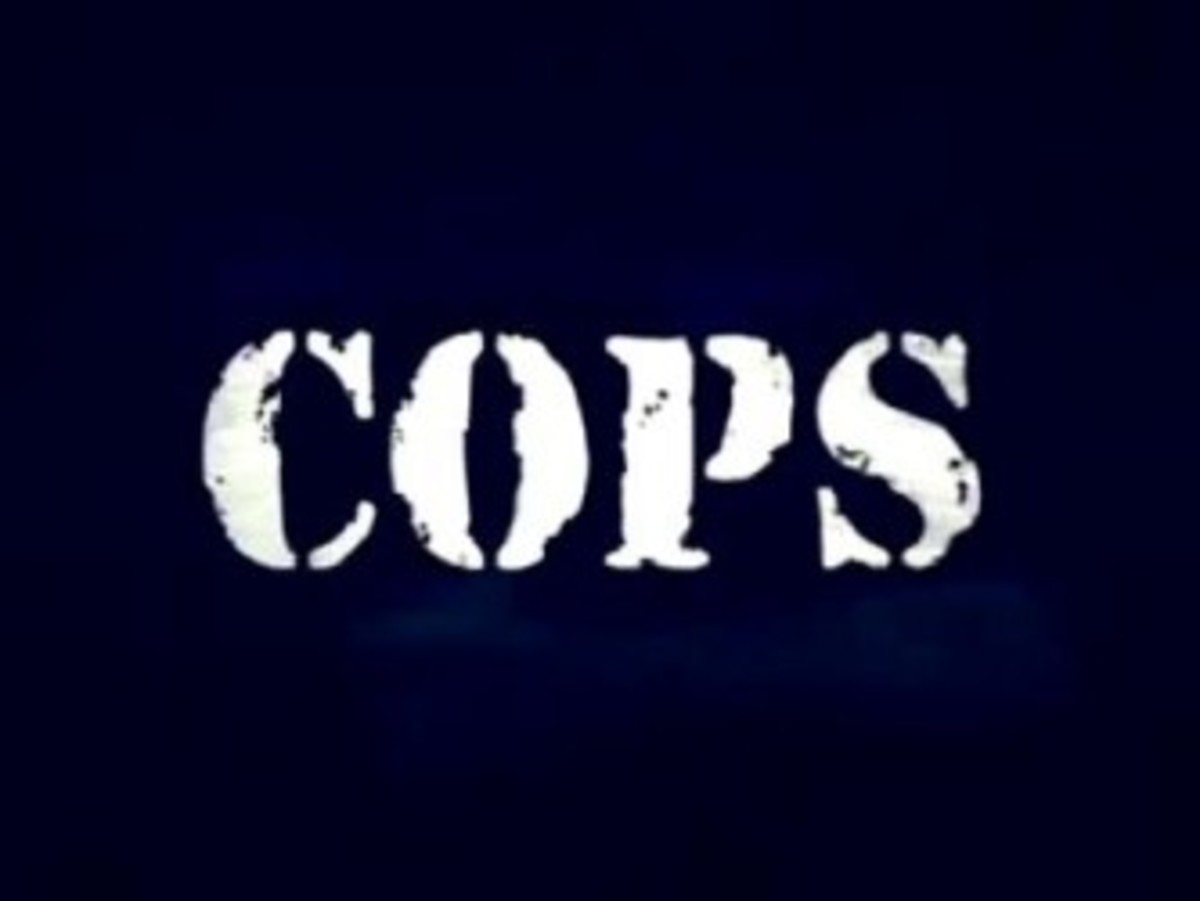 Omaha Police Chief Todd Schmaderer said "Cops" crew member Bryce Dion, 38, was shot once when a shootout broke open between law enforcement and a suspected robber. Dion was one of the TV show's workers accompanying police when they arrived at a Wendy's fast-food restaurant, where the suspect reportedly fired on police.
The suspect, 32-year-old Cortez Washington was in possession of an airsoft gun as the situation unfolded. According to local WCVB News, witnesses and officers believed the gun – which looks real but only fires plastic pellets – was a legitimate weapon. When police struck Washington, he attempted to escape the restaurant, and police continued firing in his direction.
At this point, Dion was caught in the crossfire and was fatally shot. He had been working with Omaha police on the show – which follows police in real-time – since June, and is believed to be the first employee to be killed on the job in the series' history.
"Cops" crew member Bryce Dion, killed by Omaha officer during taping of robbery episode. https://t.co/3mvaay0QQE pic.twitter.com/7BKkZSdXbY

— Jim Roberts (@nycjim) August 27, 2014
"We are deeply saddened and shocked by this tragedy and our main concern is helping his family in any way we can," read a statement by Langley Productions, which produces the show, to KETV News. "Bryce Dion was a long term member of the "COPS" team and very talented and dedicated person. We mourn his passing. An investigation is ongoing and we are cooperating with local authorities."
Two "Cops" employees total were following the Omaha police during the incident, and Schmaderer said both were wearing bullet proof vests. The bullet that struck Dion, however, managed to find an unprotected area.
The officers involved in the shooting have been placed on paid administrative leave as the investigation unfolds.
The police chief told KETV that after he watched video of the confrontation – footage that will be inspected by a grand jury looking into the case – he concluded his officers "had no choice but to respond in the manner in which they did."
"Mr. Dion paid the ultimate price for his service — to provide the footage of the real-life dangers that law enforcement officers face on a daily basis to television viewers throughout the world," he added.
Republished with permission from Russia Today
DASH cryptocurrency and The Free Thought Project have formed a partnership that will continue to spread the ideas of peace and freedom while simultaneously teaching people how to operate outside of the establishment systems of control like using cryptocurrency instead of dollars. Winning this battle is as simple as choosing to abstain from the violent corrupt old system and participating in the new and peaceful system that hands the power back to the people. DASH is this system.
DASH digital cash takes the control the banking elite has over money and gives it back to the people. It is the ultimate weapon in the battle against the money changers and information controllers.
If you'd like to start your own DASH wallet and be a part of this change and battle for peace and freedom, you can start right here. DASH is already accepted by vendors all across the world so you can begin using it immediately.