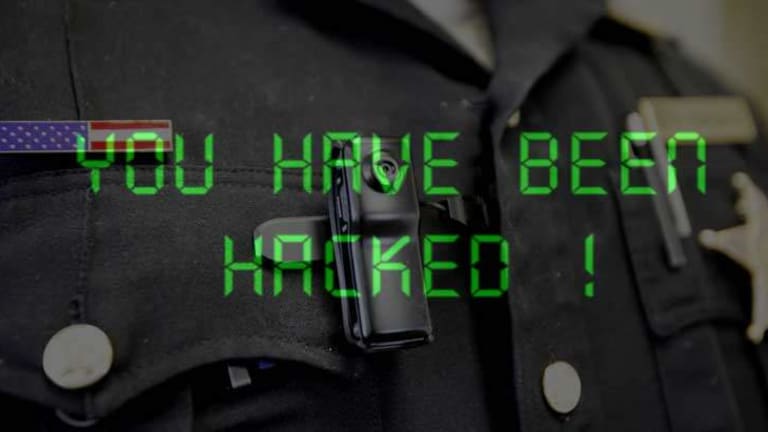 Seattle Police Hold Hacking Contest So They Can Learn How To Censor Body-Cam Footage
Seattle, Washington - Last week, police in Seattle held their first ever "hackathon," where they invited hackers and computer specialists to help them figure out how they can censor footage that comes in through officer-worn body cameras.
According to the announcement made by the police department, they apparently have no intention of removing vital aspects of the footage, but are only seeking to protect the identities of innocent people who may get caught on camera.
However, it is only a small change in coding that is necessary to alter how the entire footage is edited, so this cover story may be nothing more than an excuse to censor the footage. Also, even if they are telling the truth about their motives, this new development still shows that the footage is only as transparent as the police will allow it to be.
According to the announcement that was made before the event:
SPD is working to release more video than ever before, while striking the right balance between transparency and privacy. That's where you come in.

During the past five and a half years, SPD patrol car cameras have recorded 314,636 hours (or 364 Terabytes) of 911 responses, and interviews with victims, witnesses and suspects. In keeping with Washington State privacy laws, SPD video specialists must often manually redact or remove faces and voices from those recordings to protect the identities of victims, witnesses, and juveniles.

A simple redaction in a one minute video can take specialists upwards of half-an-hour, whereas more complicated edits—like blurring multiple faces or pieces of audio—can take much, much longer.With 1,612,554 videos already on our servers—and more on the way through our upcoming body cam pilot program—our department is looking for a better, faster way redact those videos and make them accessible as public records. This painstaking redaction process takes a significant amount of time, severely limiting the speed at which SPD can make video recordings available.

The announcement goes on to say that the department is looking for "good hackers" who are willing to help create a system that blurs faces, license plates, and censors unwanted audio in recordings. They are also seeking help with transcription, subtitling and time stamping videos.
Just under 100 people attended the event, where a number of independent coders and software companies presented their ideas to the police department. The entry was capped off at 25 people, but many others showed up to spectate.
This event highlights the vulnerability of police-worn body cameras, and shows that they really do have the power to alter the footage if they are the ones in control of it. What is also interesting here, is that the Seattle Police Department is so technologically illiterate, that they are being forced to recruit hackers, a group that is traditionally a rival of police.
John Vibes is an author, researcher and investigative journalist who takes a special interest in the counter culture and the drug war. In addition to his writing and activist work he is also the owner of a successful music promotion company. In 2013, he became one of the organizers of the Free Your Mind Conference, which features top caliber speakers and whistle-blowers from all over the world. You can contact him and stay connected to his work at his Facebook page. You can find his 65 chapter Book entitled "Alchemy of the Timeless Renaissance" at bookpatch.com.