The Free Thought Project
John Vibes
July 14, 2014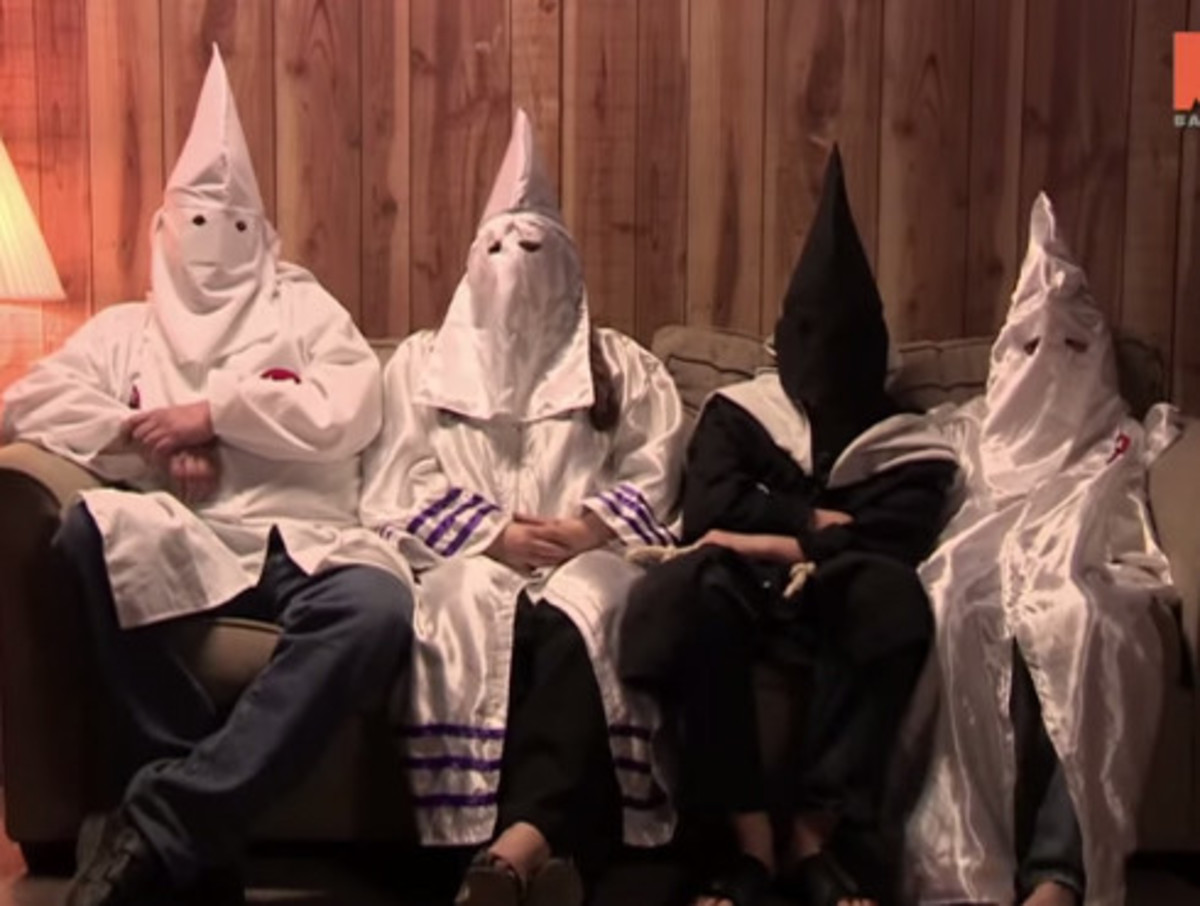 Two Florida police officers were recently discharged from the department after they were outed as KKK members in an FBI investigation.  One officer was fired and the other resigned before the department got the opportunity to fire him.
The Daily Mail reported that Deputy Chief David Borst, 49, resigned, while Officer George Hunnewell was dismissed on Friday after the allegations were made against the officers in an FBI report that is still classified and kept from public view.
This is not the first time this specific department was exposed for their involvement in the KKK.  In fact, back in 2009 former Fruitland Park officer James Elkins resigned after admitting to Channel 9 that he was a local KKK leader.  He was forced to admit his membership after pictures surfaced of him holding a gun in a KKK gown and hood.
Knowing this history of KKK infiltration in the police force, the FBI is assuring the public that they have fully purged all of the klan members from the department.
Being a member of the klan obviously isn't illegal, but it is also not against the rules of the police department, the only reason that they were discharged is because the police department is trying to avoid a public relations disaster.
"It's not a crime to be a member of the KKK, even if you are the deputy chief. It's not a crime to be stupid," Chief Deputy State Attorney Ric Ridgway told reporters.
According to a klansman who was interviewed by a local news crew, the organization has members throughout many police departments, political offices and even hospitals.  This is nothing new either, the klan may have a reputation of being a bunch of back woods rednecks, but this is actually a group that is very tied in with the political establishment.  In fact, the original founder of the KKK, Albert Pike, was actually a prominent American aristocrat who wanted to build the klan into a legitimate political organization.
Despite the fact that the KKK is one of the most rightfully vilified organizations in the world, there is a statue in Washington DC dedicated to Albert Pike.  The statue stands on a pedestal near the foot of Capitol Hill, between the Department of Labor building and the Municipal Building, between 3rd and 4th Streets, on D Street, NW.
---
John Vibes is an author, researcher and investigative journalist who takes a special interest in the counter culture and the drug war. In addition to his writing and activist work he is also the owner of a successful music promotion company. In 2013, he became one of the organizers of the Free Your Mind Conference, which features top caliber speakers and whistle-blowers from all over the world. You can contact him and stay connected to his work at his Facebook page. You can find his 65 chapter Book entitled "Alchemy of the Timeless Renaissance" at bookpatch.com.