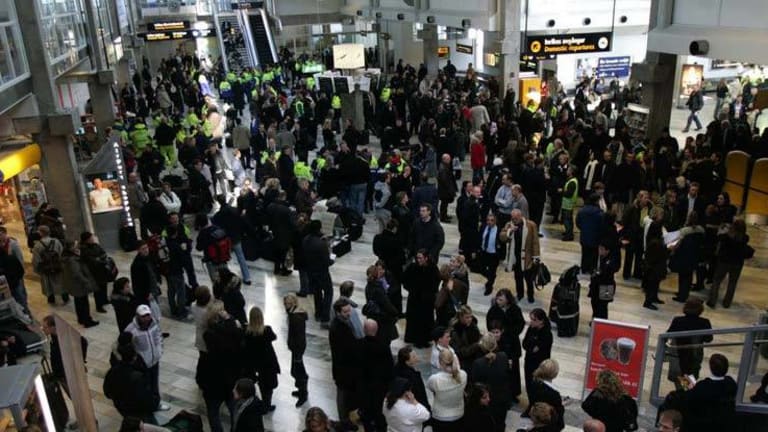 BREAKING: Explosions Reported at Sweden's Second Largest Airport
After a bomb threat and suspicious plastic bags found inside, an explosion was reported at Landvetter airport.
(RT) -- A possible explosion at Sweden's Landvetter airport has been reported by the local Gotenborgs-Posten. Other reports suggest there's a police bomb squad working in the area and that two suspicious plastic bags have been found.
The airport, located outside Gothenburg, received a bomb threat on Thursday morning. As a result, police were placed in high visibility areas, police spokesperson Peter Adlersson told Expressen.
A couple of "suspicious" plastic bags were later found in the domestic hall. The hall was subsequently cordoned off, Adlersson said. "We are in place for a possible bomb threat. Police have asked for our help and we are in place for this reason," said Matilda Gustafsson, chief of staff at the emergency services in Greater Gothenburg, as quoted by Aftonbladet. Swedavia, the company which operates Landvetter airport, has also confirmed that there is a threat against the airport.

"We have found a suspicious object at Landvetter and received a direct threat to our airport...right now it's a police operation and all other information is through the police," said Swedavia press officer Charlotte Periasamy.
According to Forex Live, it seems the reported blast was a controlled explosion of the two suspicious bags, conducted by authorities.
DETAILS TO FOLLOW
[ads1]