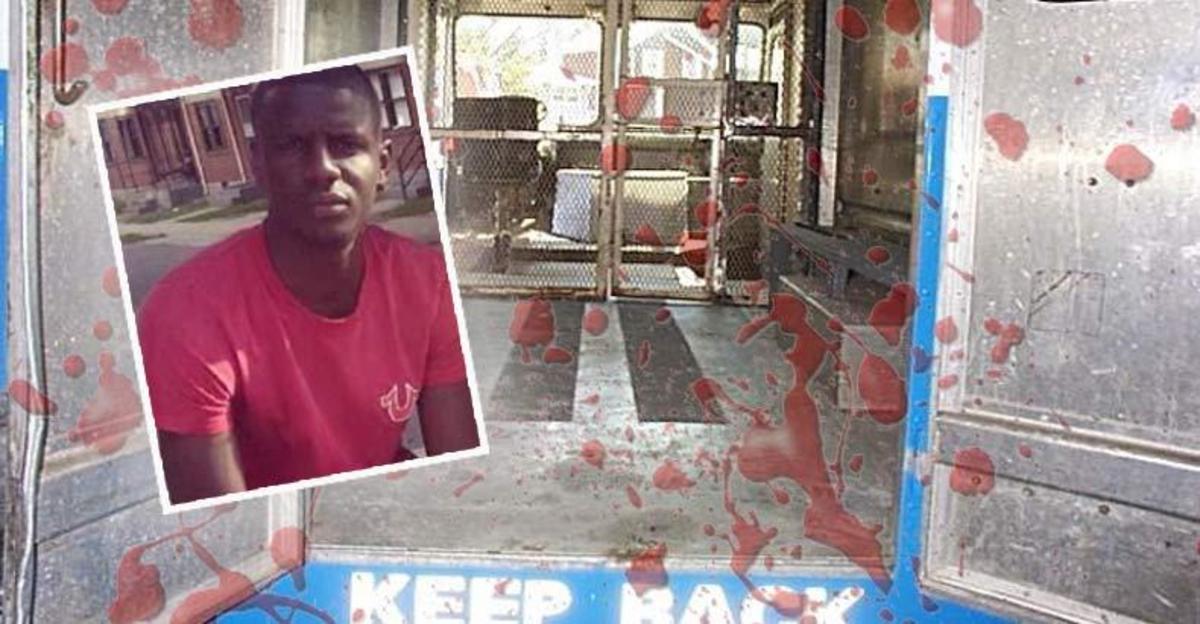 Baltimore, Md. – The long awaited autopsy report in the death of Freddie Gray confirmed that he died of a single "high-energy" injury event, which was most likely the result of a sudden deceleration of the van in which he was riding.
The reasoning behind not ruling the death accidental was that officers' failed to follow standard safety protocols "through acts of omission," according to the state medical examiner's office.
Gray, 25, was taken into custody by officers on April 12, after a short foot pursuit. While in the back of the police van, Gray suffered a severe spinal injury that resulted in his death a week later.
Police claim that they had Gray shackled by his wrists and ankles, but that they failed to secure him in a seat belt. This is actually an off the books police method of extrajudicial punishment, know as a "nickel ride."
The medical examiner theorized that during the ride Gray may have attempted to get off the ground, but due to the fact that he was not secured by a belt, but had shackles on, he was potentially "at risk for an unsupported fall during acceleration or deceleration of the van."
Baltimore erupted in protests and rioting in the wake of Gray's needless death.
Six police officers have been charged in the death of Gray, with officer Caesar Goodson, the vans driver, facing a second-degree murder charge. Three other officers are currently facing manslaughter charges, with the remaining officers facing a variety of less serious charges.
Had this event not been filmed you can be certain that this incident would have been swept under the rug, without anyone ever being held accountable.
How many more incidents, similar to the death of Freddie Gray exist, in which no one has ever been held responsible simply because they wear a badge?
DASH cryptocurrency and The Free Thought Project have formed a partnership that will continue to spread the ideas of peace and freedom while simultaneously teaching people how to operate outside of the establishment systems of control like using cryptocurrency instead of dollars. Winning this battle is as simple as choosing to abstain from the violent corrupt old system and participating in the new and peaceful system that hands the power back to the people. DASH is this system.
DASH digital cash takes the control the banking elite has over money and gives it back to the people. It is the ultimate weapon in the battle against the money changers and information controllers.
If you'd like to start your own DASH wallet and be a part of this change and battle for peace and freedom, you can start right here. DASH is already accepted by vendors all across the world so you can begin using it immediately.