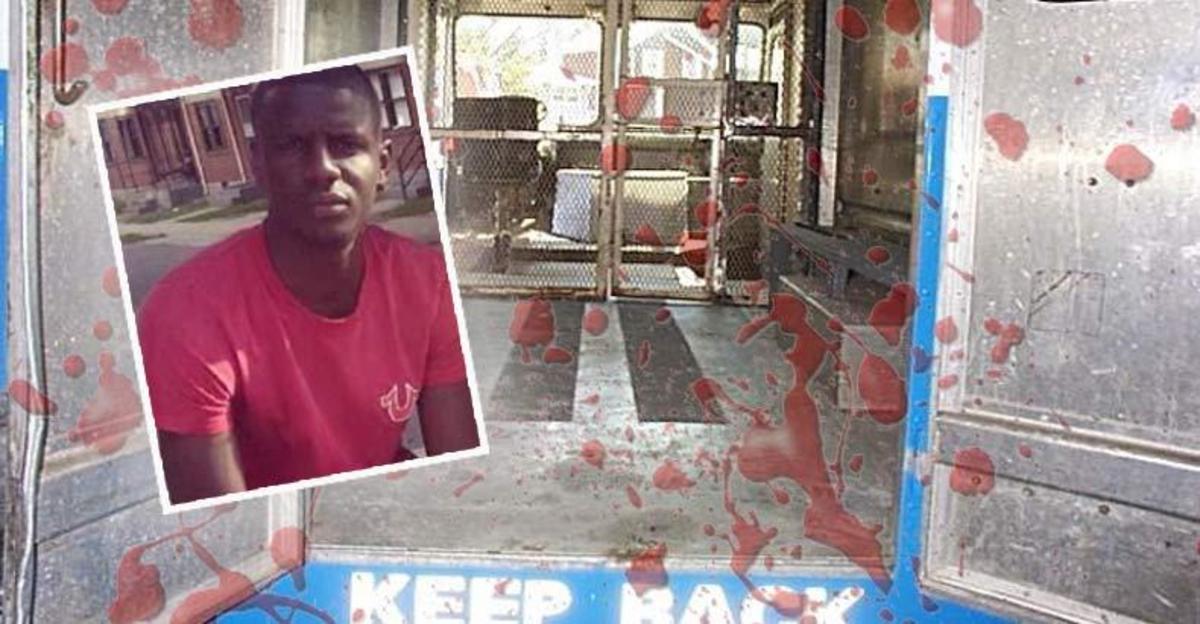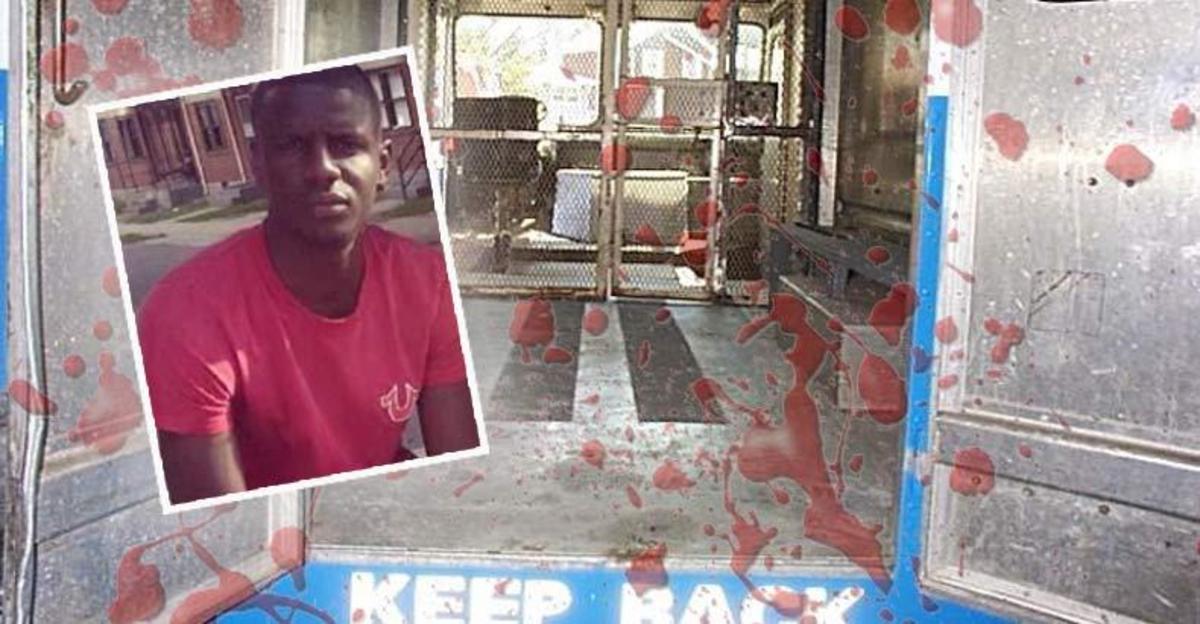 Baltimore, MD — This week, protests and riots erupted in Baltimore, in response to the police murder of an innocent 27-year-old man named Freddie Gray.
According to police, Gray was first stopped and arrested by officers at 8:39am on April 12 and was thrown in the back of a police van 15 minutes later. An entire hour later an ambulance was called to give him medical care, but he sadly fell into a coma died soon after. He suffered broken vertebra and an injured voice box, which required emergency spinal surgery that he never recovered from.
Many suspect that Gray was the victim of a "Nickel Ride", a horrific police torture tactic where a suspect is handcuffed and placed in the back of a police van without restraints, and driven recklessly around town by police officers. This practice has also been called a "Rough Ride" or a "Cowboy Ride."
"We know he was not buckled in the transportation wagon, as he should have been. No excuses for that, period," Baltimore Police Commissioner Anthony Batts said Friday. "We know our police employees failed to get him medical attention in a timely manner multiple times."
According to NBC News,
Davis said the police van stopped three times before arriving at the station. It stopped first so police could place "leg irons" on Gray, and stopped a second time "to deal with Mr. Gray, and the facts of that interaction are under investigation," Davis said.

The van stopped a third time to pick up a second prisoner and went on to the Western District police station, where an ambulance was called, Davis said. "At no point was he wearing a seat belt," while in the police van, Davis said. Police policy requires all prisoners to wear seat belts during transport.
A second video surfaced that showed the second stop and without a doubt that Gray was not belted in and in fact placed in leg irons.
Last year, Nickel Rides became notorious in Philadelphia, after a court case revealed that police were using this tactic as a witness-free way to punish unruly, uncooperative, or arrogant suspects – without ever laying a hand on them. For rogue police, it was a literal way to deliver "street justice."
The practice was exposed through the lawsuit of a man named James McKenna, who was awarded $490,000 after he was able to prove in court that he was intentionally injured during his ride in a police van.
Baltimore itself also has a dark history of police van torture. In fact, Baltimore Police have paid out millions of dollars in settlements to victims who were critically injured during rides in police vans. In 2012, a woman from Baltimore named Christine Abbott sued police after she was badly injured during a bumpy ride in the back of a police van.
That same year, the death of Anthony Anderson was ruled a homicide, he too died of injuries sustained while riding in a police van.
---
John Vibes is an author, researcher and investigative journalist who takes a special interest in the counter culture and the drug war. In addition to his writing and activist work he organizes a number of large events including the Free Your Mind Conference, which features top caliber speakers and whistle-blowers from all over the world. You can contact him and stay connected to his work at his Facebook page. You can find his 65 chapter Book entitled "Alchemy of the Timeless Renaissance" at bookpatch.com.
DASH cryptocurrency and The Free Thought Project have formed a partnership that will continue to spread the ideas of peace and freedom while simultaneously teaching people how to operate outside of the establishment systems of control like using cryptocurrency instead of dollars. Winning this battle is as simple as choosing to abstain from the violent corrupt old system and participating in the new and peaceful system that hands the power back to the people. DASH is this system.
DASH digital cash takes the control the banking elite has over money and gives it back to the people. It is the ultimate weapon in the battle against the money changers and information controllers.
If you'd like to start your own DASH wallet and be a part of this change and battle for peace and freedom, you can start right here. DASH is already accepted by vendors all across the world so you can begin using it immediately.