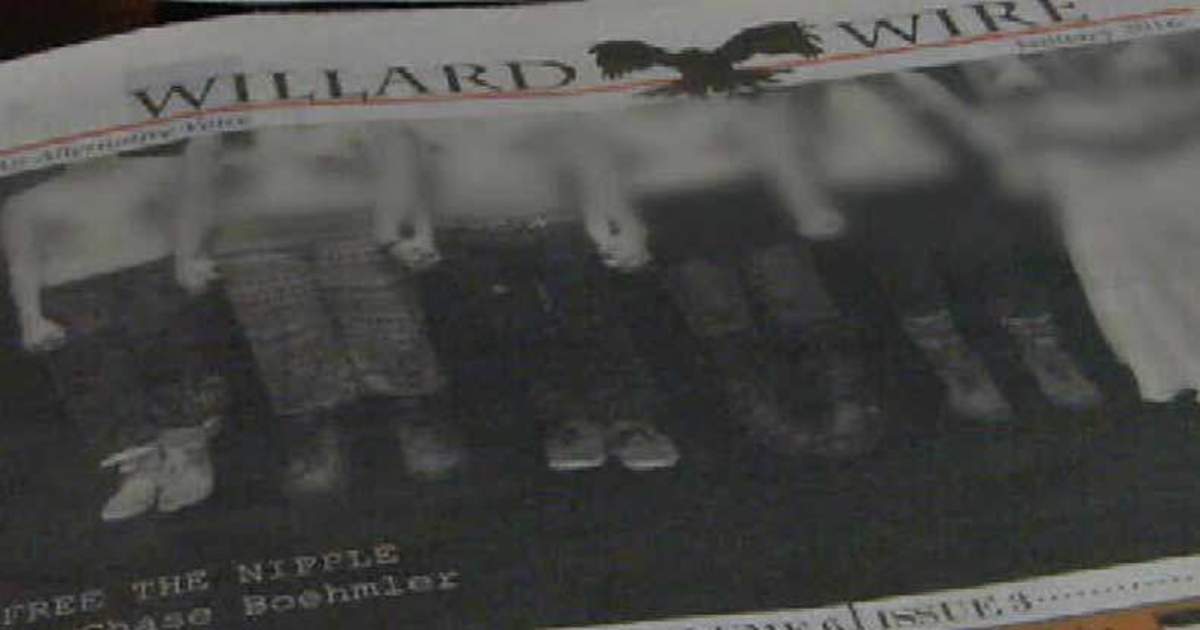 Missoula, MT – Missoula County Public Schools have attempted to recall all copies of a high school newspaper and launched an investigation into the circumstances surrounding the publishing of photos of topless individuals in The Willard Wire, the Willard Alternative School's student newspaper.
A total of six topless individuals appear on the front page photo, with two others appearing in another photo within the paper, along with an article titled "Free the Nipple." The piece focuses on the differing perceptions between male and female toplessness in society; with specific attention being given to the stigma on women breastfeeding in public.
The "Free the Nipple" social movement started in 2014 after the release of a documentary by the same name, about the crusade to "decriminalize the female nipple." The movement promotes gender equality by advocating that it be legal and socially acceptable for women to go topless in public in the same manner as men.
In an effort to censor, the school district attempted to recall all copies of the January issue, which were released Wednesday at Willard and three district high schools – Hellgate, Sentinel, and Big Sky.
The author of the article was very clear about her motivation behind crafting the article, as well as her feelings about censorship.
"We don't believe in censorship," the article's author, Chase Boehmler, told CBS 5. "That's kind of because journalism should not be censored. That's not journalism."
According to a story by CBS 5:
Boehmler said she took a larger issue on breastfeeding and brought it to light. As it says in the article, "the movement is not just about having the right to take off your shirt. It's about breaking the chain that's been locked around female sexuality."

The people shown in the pictures are not from Willard and aren't high school students. The photos were taken at the University of Montana and all the people pictured were volunteers.

"Everyone who was involved in the photo was 18 or over," photographer Sarah Donald said. "We made sure they filled out a confidentiality form and them granting and giving consent."

Donald's mother, Adrianne Donald, said she is proud her daughter is taking a stand for something she believes in.

"They are writing about things that matter to them and things that are happening in the world," Adrianne Donald said.
In a testament to today's youth truly being our greatest hope for the future of liberty, a statement appearing within the student-run paper read, "The ethic of The Willard Wire is one of inherent integrity due to our independent journalistic nature. Fight censorship and help support our right to free speech, expression, and full liberty of the press."
Ironically, the school district administrator's attempt to censor the release of The Williard Wire only serves to promote and embolden the continued criminalization of the female breast.