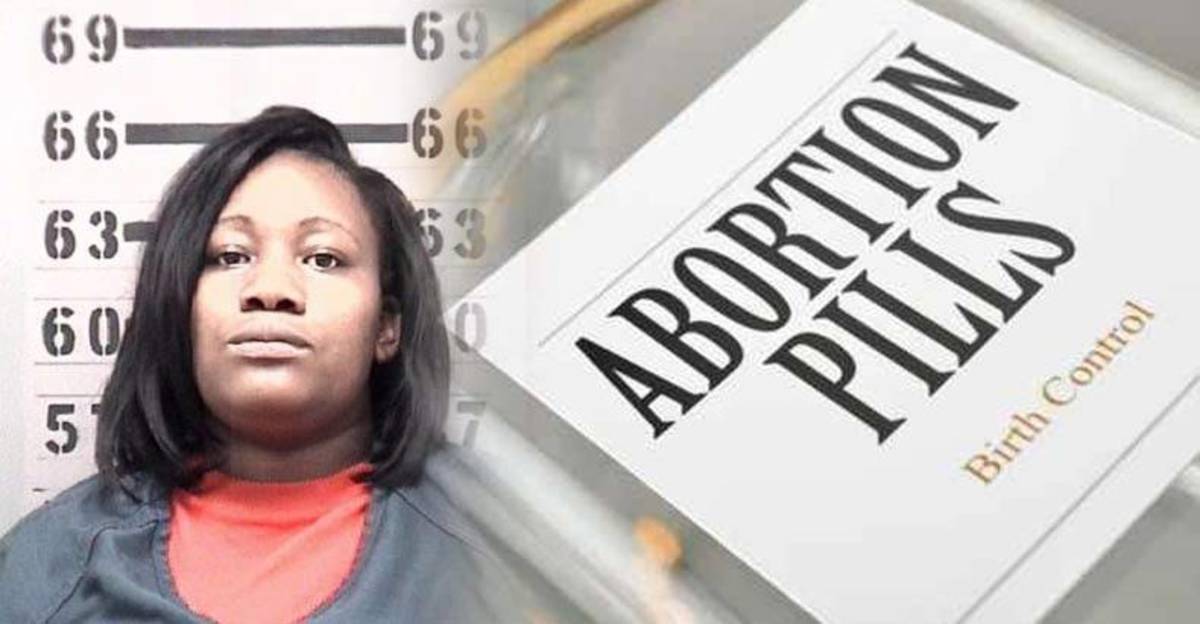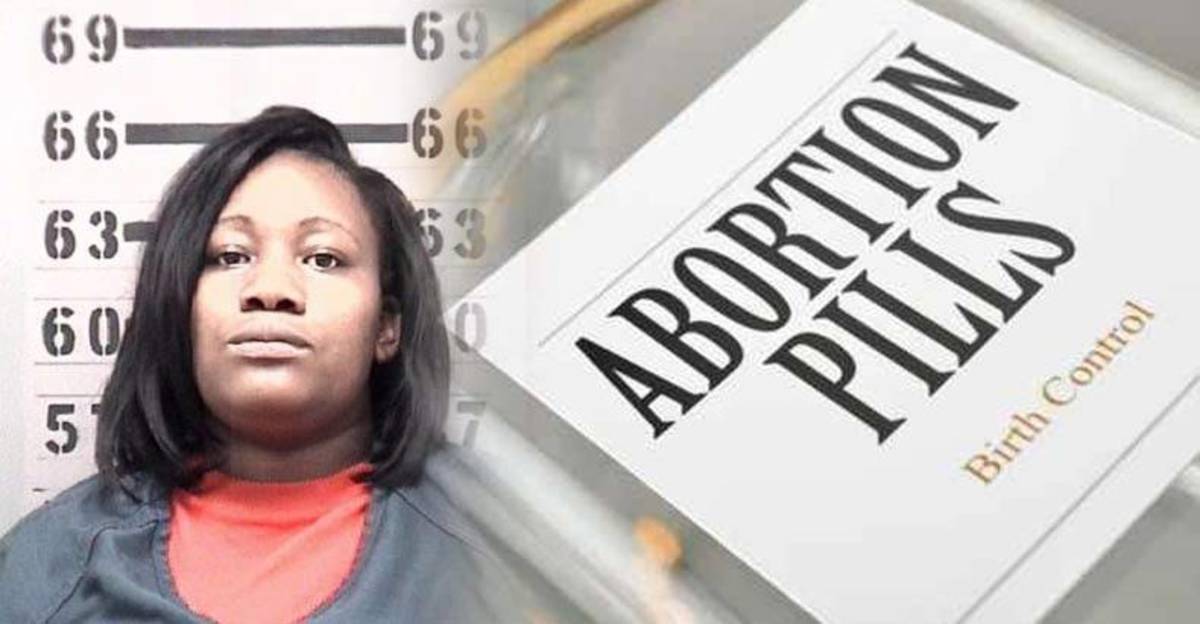 Albany, GA — In a case that is sure to infuriate individuals on all sides of the abortion spectrum, a Georgia woman is facing murder charges for her self-induced abortion.
Kenlissa Jones, 23, was charged with malice murder and possession of a dangerous drug, after taking a pill to induce an abortion.
According to officials, Jones ordered the 'abortion pill' from an online pharmacy in Canada. The drug was called Cytotec which is an anti-ulcer medication, with known off-label indications such as medication abortion, medical management of miscarriage, induction of labor, cervical ripening before surgical procedures, and the treatment of postpartum hemorrhage.
In an interview with WALB, Jones' brother, Rico Riggins explained that they didn't even know she was pregnant.
"At that point we didn't even know she was pregnant," said her brother. "And so my first real reaction was like, why she keeping it away from us."
"Once she took those pills, from the way I'm understanding it, she was in a world of hurt for a while," Riggins said.
On Saturday night, just after 8:00 pm, Jones went into labor, and a neighbor rushed her to the hospital. The 5-month old fetus would be delivered in the car on the way. Once they arrived at the hospital, the premature boy lived for nearly 30 minutes.
"We're coping the best we can. We're hoping we get a lot of prayers," said Riggins. "I don't want anyone to be mad or upset with my family. At the end of the day, they are doing the best we can."
After Jones had explained to doctors what she did, she was placed in the Dougherty County jail and is currently being held without bond. To add to this tragic series of events, Jones has a one-year-old son, who is now without his mother.
This incident is terribly unfortunate and tragic, but does Jones deserve to go to jail and be held without bond?
According to Dougherty County District Attorney Greg Edwards, this case will likely go before a grand jury, because Georgia and federal laws will need to be explored.
Georgia law states that no abortions are authorized after the first trimester unless it is performed in a licensed hospital, in a licensed ambulatory surgical center, or in a health facility licensed as an abortion facility by the Department of Community Health.
Whether or not abortion should be legal is not the question in regards to this incident, as it is. However, because Jones chose to conduct this procedure by herself, she is now being persecuted. Also, it is entirely possible that Jones did not know that she was outside of the first trimester.
What do you think? Should Jones be imprisoned for murder, for her actions?
UPDATE 6/10/15 10:35 am CST:
A Georgia prosecutor dismissed murder charges Wednesday against a 23-year-old woman accused of inducing an abortion by taking pills in a case that baffled even abortion opponents.
Dougherty County District Attorney Greg Edwards issued a statement saying he had dismissed a malice murder charge against 23-year-old Kenlissia Jones, who was released from jail after about three days in confinement. Edwards said Jones still faces a misdemeanor charge of possession of a dangerous drug.
DASH cryptocurrency and The Free Thought Project have formed a partnership that will continue to spread the ideas of peace and freedom while simultaneously teaching people how to operate outside of the establishment systems of control like using cryptocurrency instead of dollars. Winning this battle is as simple as choosing to abstain from the violent corrupt old system and participating in the new and peaceful system that hands the power back to the people. DASH is this system.
DASH digital cash takes the control the banking elite has over money and gives it back to the people. It is the ultimate weapon in the battle against the money changers and information controllers.
If you'd like to start your own DASH wallet and be a part of this change and battle for peace and freedom, you can start right here. DASH is already accepted by vendors all across the world so you can begin using it immediately.