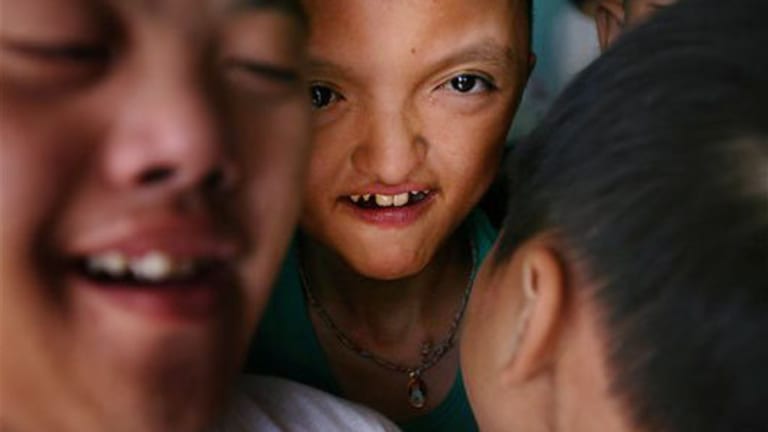 Court Orders Monsanto to Compensate Agent Orange Victims
May 2, 2014
The South Korean Supreme Court upheld a lower court's decision ordering Monsanto and Dow Chemical to pay a total of $415,000 to South Korean veterans of the Vietnam War, for the first time recognizing a link between Agent Orange exposure and chemical acne in Vietnam veterans.
Millions of gallons of Agent Orange herbicide, made by Monsanto and Dow Chemical, were sprayed over forests and crop land by the U.S. government during the Vietnam War. Besides devastating tropical ecosystems and food supplies of innocent people during the war, Agent Orange has caused or contributed to a suite of diseases and birth defects In Vietnam veterans, according to the U.S. Veterans Administration.
https://www.publichealth.va.gov/exposures/agentorange/diseases.asp
https://www.publichealth.va.gov/exposures/agentorange/birth_defects.asp
Although the Seoul court upheld the ruling on chemical acne, it unfortunately reversed a much bigger ruling that awarded $61 million in damages to 6,795 South Korean veterans. Strangely, the court did not recognize correlations between Agent Orange and most diseases known to be related. The 2006 lower court ruling stated, "The U.S. defendants [Monsanto and Dow Chemical] produced defoliants that contained dioxin in excess of the permitted standard due to product design flaws."
Unsurprisingly, Dow Chemical disagrees with Seoul court's recent ruling on chemical acne, stating that "the evidence does not support the conclusion" and that these issues are "reserved for resolution between the Korean and United States governments." Denial and obfuscation are primary tools of the biotech industry.
Monsanto's press release about this case is even more entertaining, partly due to the fact that it completely ignores the upholding of the chemical acne ruling. Instead if reports only on the ruling that overturned a lower court's order for Monsanto to compensate South Korean veterans. After a bit of patriotic fanfare, Monsanto ends their press release by suggesting the former Monsanto company was a strange and different entity than the current Monsanto company: "The manufacture of Agent Orange by a former company of the same name occurred over 40 years ago."
Dioxins were created during the manufacturing of Agent Orange. This poison was used for eight years, until in 1970 a study found that the 2,4,5-T part of Agent Orange with this highly toxic form of dioxin caused birth defects in test animals. One presumes that it is incumbent on the manufacturer to carry out the most basic tests of health effects on its products.
As the evidence stacked up showing links between Agent Orange and a host of diseases, a large class-action lawsuit was filed in 1979 against Monsanto and Dow Chemical. This lawsuit was settled out of court in 1984. Considering the vast profits of these companies, it is unlikely that they couldn't afford to pay the court costs. Perhaps sensing judicial defeat and a public relations nightmare, they chose to settle out of court with the Vietnam War veterans.
Ultimately, Monsanto and Dow Chemical should have nothing to fear. In 2009 the U.S. Supreme Court, in keeping with its tradition of protecting the biotech industry from liability to ordinary people, affirmed that the chemical companies bore no responsibility for the horrors of Agent Orange.
https://www.reuters.com/article/2009/03/02/us-agentorange-lawsuit-idUSTRE5213N120090302
Justin Price,TheFreeThoughtProject.com