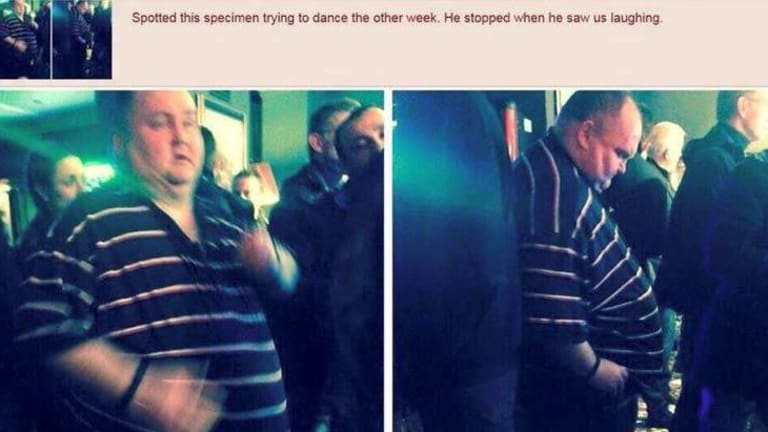 The World Can be a Cruel Place, But Thanks to This Loving Group of Women, Today It's not so Cruel
The caring actions of a women's group in Los Angeles have just made the internet a better place. Faith in humanity restored!
Los Angeles, CA-- On Thursday, an image that was originally posted to the image board 4Chan made its way into a group I am in that contains nearly 2000 of Los Angeles' most inspiring and wonderful ladies.
Our entire group was horrified seeing the cruelty represented in the post, and seeing as this amazing group has done so many charitable and beautiful things in the past, I decided to throw out an offer to pay for his flight here if we could find him and throw him a party.
Naturally, the group being the big-hearted and beautiful souls that they are, were in near total agreement that we needed to find him and make things right. Everyone should be free to dance without bullying.
A few members were concerned that the photo spreading further could cause embarrassment if the man had not already seen the post. Eventually, it was decided that it would be better to throw out our invite in hopes maybe someone would know him and happen to see it and we could bring some positivity to such an upsetting situation.
After tweeting it out, it started being retweeted like mad as women from our group hopped on twitter to let him know that we would really like to invite him to dance. Thousands of mentions started flooding in with support from around the globe.
We issued a formal invitation and kept our fingers crossed for a response.

At 2:32 am PST we had our first siting.
At 3:11 am, Dancing Man, who's real name is actually Sean, accepted our invitation.

I messaged him and he sent me a photo to confirm, and informed me that he is in Kiev for two weeks, but is always ready for an adventure.
We now have a huge and amazing dance party to throw.
"Watch out LA!" Sean asserted.
My conversation with Sean has restored my faith in humanity. Despite this cruel attempt to shame an innocent man, at the end of our talk, he said, "Big-hearted people far outweigh the small minded, every day of the week."
Thank you, Sean and thank you, Coconut Oil Friendship Club!
We will keep you up to date on party plans as we figure it all out. Knowing these ladies, it will be the dance party of the year.
https://twitter.com/trisha_cummings/status/573718478584090624