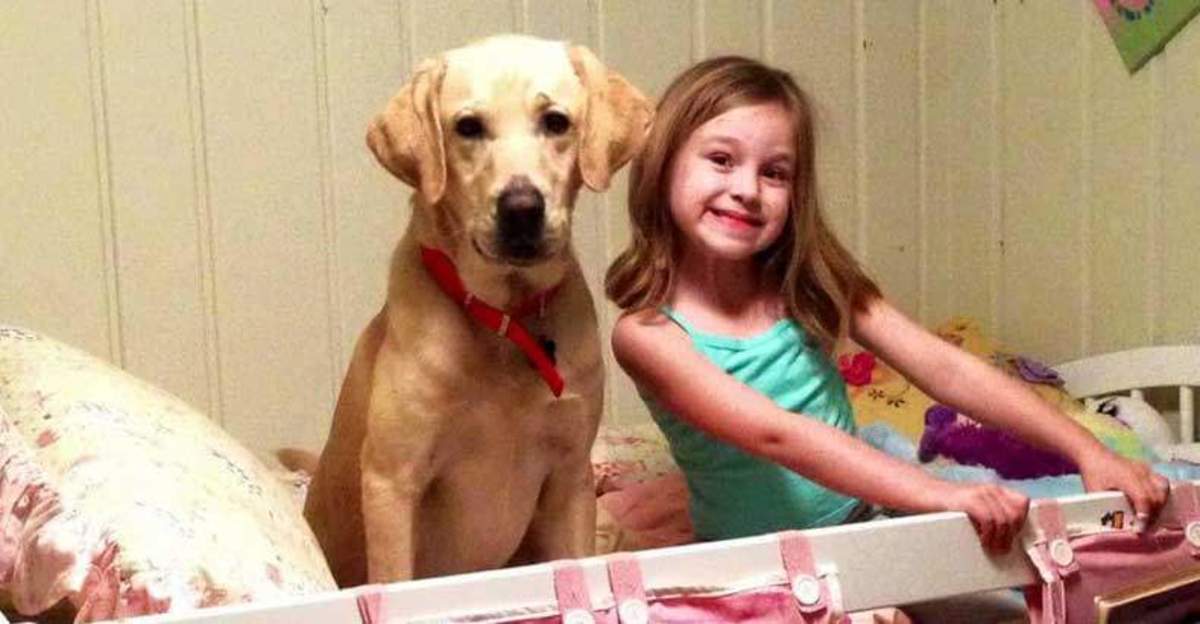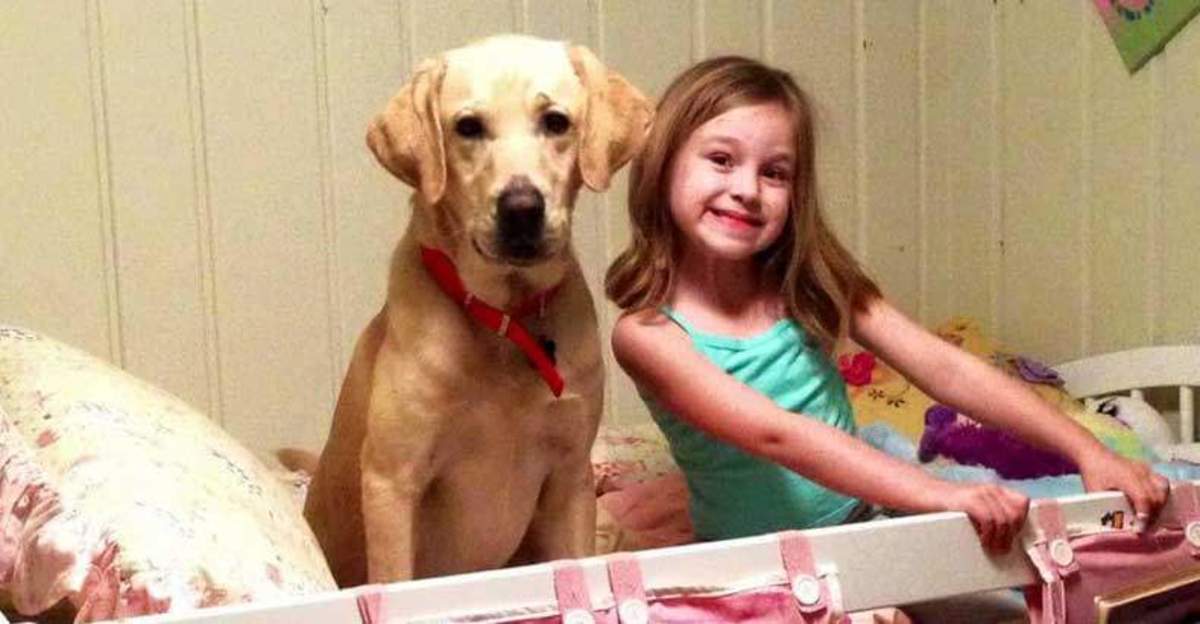 Cleveland, MS — A good samaritan never thought that his attempts to prevent a burglary would end with the killing of their beloved family pet. However, that is exactly what happened to Tyler Muzzi and his family's beautiful 18-month-old yellow lab.
On Friday, Tyler Muzzi noticed a suspicious man on their dead-end street snooping around his neighbors house. Muzzi then called the neighbor to alert him to the possible burglar.
The property owner in turn called the Cleveland police.
When police showed up, they found the suspect and placed him in the back of the patrol car. At this point, Muzzi heard two gunshots and thought that police may have been shooting at the suspect, but he was wrong.
Miller, the family's 18-month-old yellow labrador retriever was playing in the Muzzi's backyard during the police department's investigation. The two shots Muzzi heard came from a cowardly officer and were fired into their beloved Miller.
Had this dog attacked the officer, or attempted to attack the officer, he may have been justified in shooting him. However, Miller was restrained on a leash! The leash was attached to a runner which was strung up between two trees in the Muzzi's backyard.
The investigating officer told Muzzi that he had to shoot their dog because the animal "came after" him, and the officer had no choice.
Bethany Muzzi, Tyler's wife explained how the incident unfolded and the subsequent disgusting and callous reaction by police afterward.
They came and got the guy, questioned Tyler and looked all around the house. Miller was in the backyard on a line the whole time and none of the other officers ever expressed a concern for him or Tyler could have put him in our pen. Tyler walked back inside and heard two gunshots. Thinking the guy got away he went outside and all of the officers were standing around casually and said, "hey man is that your dog"? Apparently the investigator had arrived and walked back to the backyard without asking the other officers whether or not there was a dog. As he walked up Miller ran over to him (as any family pet would) and the investigator says he felt threatened enough to shoot him two times. So Tyler goes to our backyard to see everyone standing around Miller while he whimpers.
According to the local Cleveland paper, the officer involved in killing this family pet has been placed on paid vacation.
Tyler Muzzi tried to do the right thing, and for that, he says, he and his wife, Bethany, and their 5-year-old daughter, Emma, have lost a pet, a friend and a member of the family.
A facebook page has been set up for the family called Justice 4 Miller Muzzi and is quickly growing in size.
The fact that 'puppycide' is even a word is a tragedy within itself.
According to an unofficial count done by an independent research group, Ozymandias Media, a dog is shot by law enforcement every 98 minutes.
Last year The Free Thought Project reported on a slew of tragic dog shootings, including one department in Buffalo, NY whose officers shot 92 dogs from Jan. 1, 2011 through Sept. 2014.
Buffalo is hardly an isolated incident either. In Southwest Florida, the News-Press discovered 111 instances of dog shootings among multiple agencies between 2009 and 2012, representing about 37 per year. According to the Chicago Tribune, Chicago Police shot approximately 90 dogs per year between 2008 and 2013.
Last year we broke the story of a SWAT team responding a dispute between two neighbors and then shooting a small dog as it ran away from them.
Some of these officers really do seem to get a thrill out of shooting animals.
In October of last year, we broke the story of the sickening video uploaded to facebook of a Cleburne Texas Police officer calling a small dog towards him and then shooting it.
Why are these cops killing so many dogs? 
Is it because their lives in are in danger of ending every 98 minutes as they come across vicious animals in the line of duty? Some people in law enforcement actually expect us to believe that.
However, a video published to youtube by an Aussie Vlogger, who happens to be a postman, shows us that interacting with dogs, even menacing ones, can be done, without killing.
Watch below as friendly Australian postman, Cody Stavros, records some of the many dogs he encounters along his route. Some of these dogs are welcoming and nice, while others are ferocious. Either way, Stavros deals with them, without shooting them.
---
DASH cryptocurrency and The Free Thought Project have formed a partnership that will continue to spread the ideas of peace and freedom while simultaneously teaching people how to operate outside of the establishment systems of control like using cryptocurrency instead of dollars. Winning this battle is as simple as choosing to abstain from the violent corrupt old system and participating in the new and peaceful system that hands the power back to the people. DASH is this system.
DASH digital cash takes the control the banking elite has over money and gives it back to the people. It is the ultimate weapon in the battle against the money changers and information controllers.
If you'd like to start your own DASH wallet and be a part of this change and battle for peace and freedom, you can start right here. DASH is already accepted by vendors all across the world so you can begin using it immediately.