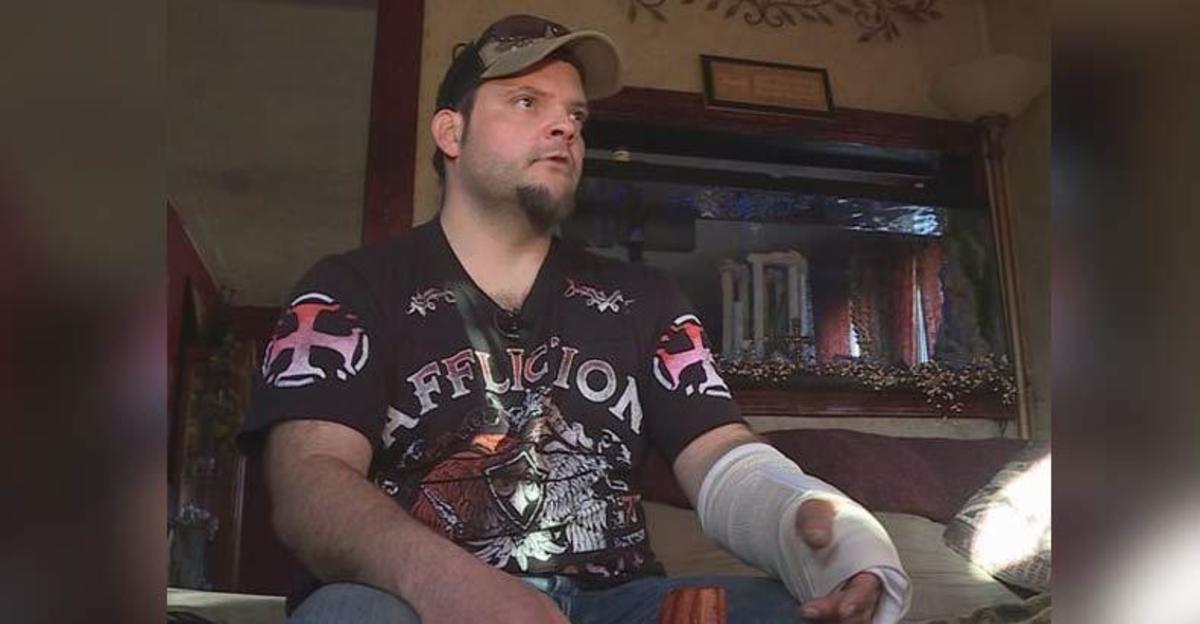 When did the roles reverse? When did the hero become the person who saved people from the police instead of the other way around?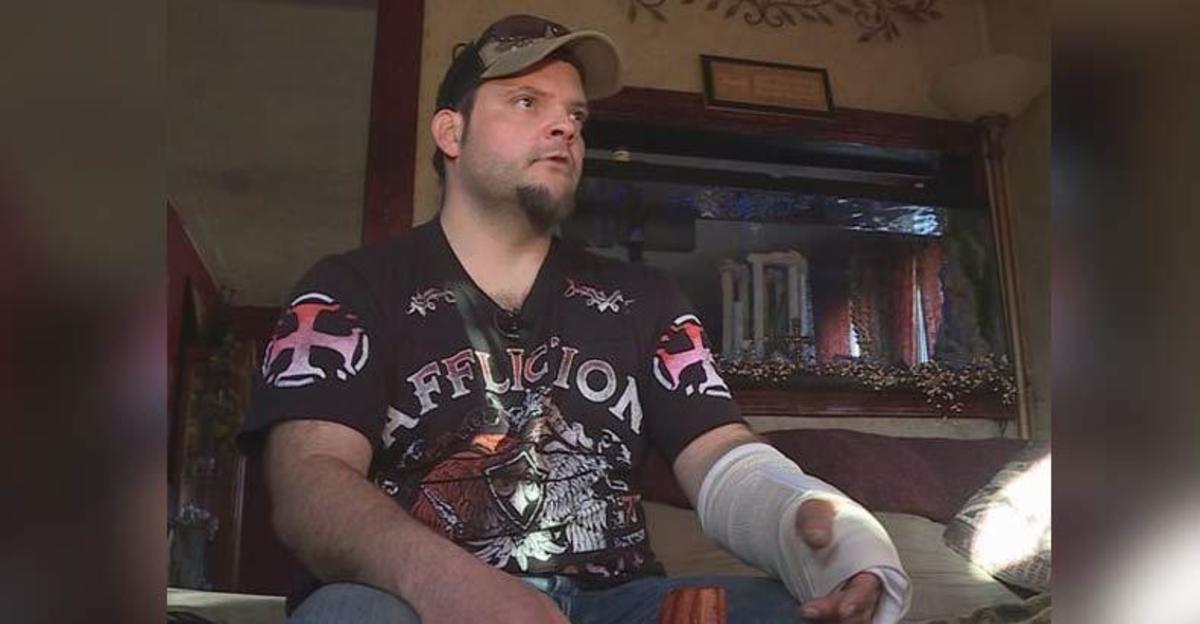 Louisville, KY — Louis Mossey was driving down a county highway when the car in front of him unexpectedly swerved off the road and hit a tractor in a John Deer store parking lot. He had no idea what he was about to witness.
When Mossey gets out of the vehicle to check on the wellbeing of the occupants in the crashed car, he is immediately met with yelling and cursing from a belligerent man.
The man yelled at Mossey and then went back to yelling and cursing at the female driver.
The occupants of the crashed vehicle were officer Jonathan Osborne, a 10-year veteran with LMPD, and his victim wife.
"The next thing I knew, he (officer Osborne) took two steps toward her and punched her in the jaw," Mossey said in an interview with WHAS 11 News.
Osborne had hit his wife with so much force that she was knocked to the ground. The courageous Mossey, while simultaneously calling for help, approached the couple.
"Before I knew it, she was trying to get up off her knees and he took two steps forward her and kicked her right in the head. I was shocked. I couldn't believe it," Mossey said. "I noticed he had her in a choke hold, and he was standing behind her and her feet were barely touching the ground and I didn't know if he was trying to kill her or what."
At this point, the Good Samaritan, without any promise of reward and with complete selflessness, did what he had to do to save a woman's life. Mossey then tackled the brutal maniac in an attempt to stop him from killing his wife.
During the tackle, Mossey broke his wrist, yet still managed to keep Osborne subdued until the cops arrived.
"I sat there for about 10 minutes, waiting for the cops to get there," Mossey said. According to Mossey, it took two officers to gain control of Osborne, who suffered cuts and bruises in the process.
"I know sometimes people just pull their phones out and record it, but I just can't bare to see someone be treated like that," said Mossey.
This LMPD police officer now faces charges of aggravated battery, domestic battery, battery, resisting law enforcement, criminal recklessness, and public intoxication. He is out of jail on a $30,000 bond and is expected in court on Thursday morning to face official charges.
DASH cryptocurrency and The Free Thought Project have formed a partnership that will continue to spread the ideas of peace and freedom while simultaneously teaching people how to operate outside of the establishment systems of control like using cryptocurrency instead of dollars. Winning this battle is as simple as choosing to abstain from the violent corrupt old system and participating in the new and peaceful system that hands the power back to the people. DASH is this system.
DASH digital cash takes the control the banking elite has over money and gives it back to the people. It is the ultimate weapon in the battle against the money changers and information controllers.
If you'd like to start your own DASH wallet and be a part of this change and battle for peace and freedom, you can start right here. DASH is already accepted by vendors all across the world so you can begin using it immediately.