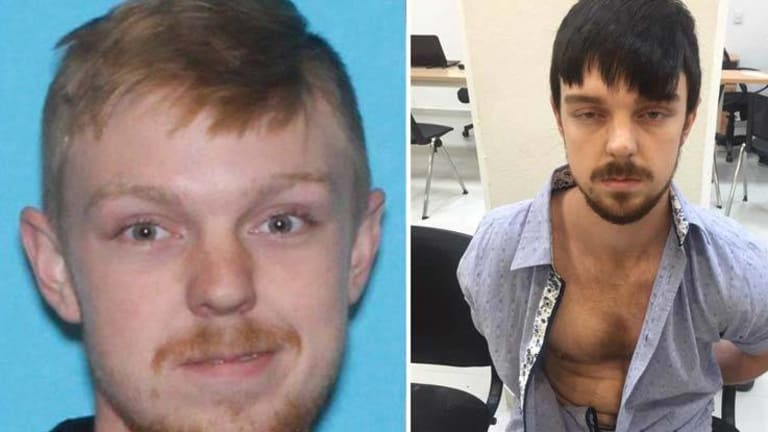 For Murdering 4 People and Fleeing 'Affluenza Teen' Only Facing 120 Days In Jail - Because He's Rich
This teen murdered 4 people, violated the terms of his non-punishment, fled police, and he's looking at a whopping 4 months in jail - a tragedy of justice indeed.
As we reported earlier this month, Ethan Couch, the 18-year-old who killed four people while driving drunk in 2013, was on the run from police and rumored to have fled the country after violating his probation. This week, he and his mother were caught in Mexico and had obviously attempted to disguise their identities. Both of them cut and dyed their hair and looked drastically different than they did in their photos.
"I don't think you go on a vacation and disappear, and don't tell anybody, and cut your hair and dye your hair, and hide out in a shabby apartment in a resort town. ... They fought so hard to keep him out of trouble when he killed four innocent people drinking three times the legal limit of alcohol, there's no doubt in my mind that when the video came out that showed him at that party and he was facing a possible revocation of probation, they made a conscious decision to run, and they did," Tarrant County Sheriff Dee Anderson told CNN's AC360 on Tuesday.
Even with fleeing the country and violating probation, Couch faces a maximum of just 120 days in jail, police officials announced this Tuesday.
"In our state — in juvenile court — the standard is what is in the best interest of the child. That's how he got 10 years' probation from the juvenile judge to begin with. That judge at that time thought it was in the best interest of the child,"Tarrant County District Attorney Sharen Wilson said at a press conference on Tuesday.
"I no longer think it's appropriate for this defendant," Wilson said, adding that she will be pushing for Couch to be tried as an adult. However, even if Couch receives the maximum sentence as an adult, he will only face 120 days of jail time.
Couch's attorneys, Reagan Wynn and Scott Brown made a statement after the arrests saying that, "At this point, we have not had an opportunity to speak with our client and we do not anticipate being able to do so unless and until he arrives in the United States."
While he was on trial, Couch's defense was that he had "affluenza," or he was so rich and spoiled that he was totally unaware of consequences, and thus, not responsible for his actions.
Surprisingly, his plea was accepted by the court, and he ended up getting a slap on the wrist, with ten years of probation. Probation is not an easy thing to go through, but for someone who is responsible for taking four lives, it is obviously a way more lenient sentence than most people would receive.
"The judge who hears the case will throw the book at him, but the book is only a few more months because he turns 19. So the legal issue is: Can the prosecutor move this case to adult court and try to get adult sanctions, get some state prison time. It's a close question because double jeopardy is going to take effect. We've already gone through his case. We've already done a plea bargain," former judge Larry Seidlin explained.
Couch is due in court on January 19th, where the court will decide whether he will be tried as an adult or a juvenile.
However, Wednesday afternoon, Mexico announced that they will be blocking, at least temporarily, the extradition of the mother and son.
According to Al Jazeera, 
Plans to return a teen fugitive to the United States from Mexico hit a speed bump after Mexican officials announced on Wednesday that the Texas native had won a temporary stay against deportation.

Ethan Couch, 18, and his mother, Tonya Couch, were being held at immigration offices in Guadalajara, authorities said.
Perhaps an international wire transfer from Tarrant County, TX found its way into the hands of the Guadalajara immigration officers.
John Vibes is an author and researcher who organizes a number of large events including the Free Your Mind Conference. He also has a publishing company where he offers a censorship free platform for both fiction and non-fiction writers. You can contact him and stay connected to his work at his Facebook page. You can purchase his books, or get your own book published at his website www.JohnVibes.com.