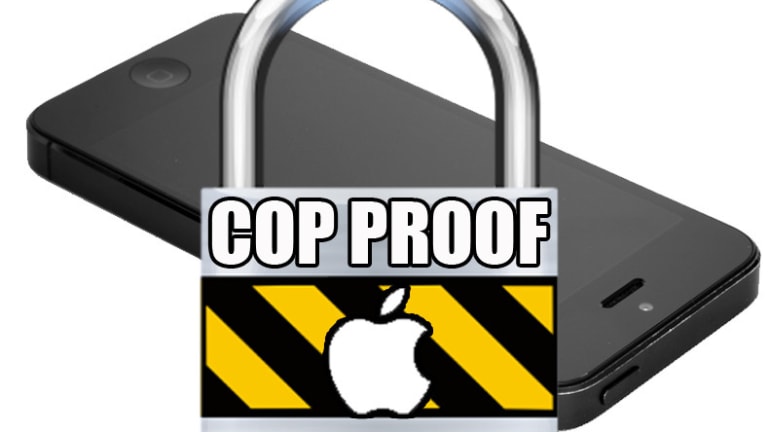 Apple Responds To Consumer Concern, Makes iPads, iPhones, Cop Proof, Even With Search Warrants
Following revelations that the NSA, in cooperation with various telecom companies, was spying on private communications, Apple Inc. has released new technology that it says cannot be compromised by the police.
In an effort to protect the private communications of iPhone and iPad users, Apple said on Wednesday its latest mobile operating system, the iOS8, has built-in encryption features that does not allow anybody – even police with search warrants – from accessing data stored on handheld devices.
News of the updated features was unveiled together with a statement to customers, some of whom expressed concern after it was revealed that Apple in the past complied with legally-binding police requests to unlock customer devices.
"Unlike our competitors, Apple cannot bypass your pass code and therefore cannot access this data," Apple said on its website. "So it's not technically feasible for us to respond to government warrants for the extraction of this data from devices in their possession running iOS 8."
The statement then attempted to shine some light on national security requests made by the government.
"A tiny percentage of our millions of accounts is affected by national security-related requests. In the first six months of 2014, we received 250 or fewer of these requests. Though we would like to be more specific, by law this is the most precise information we are currently allowed to disclose."

However, despite the new security features that come with iPhones and iPads, Apple is still legally obliged to turn over customer data stored elsewhere, such as in its iCloud service, which gives users the ability to share photos, calendars and even their locations with friends.
In order to protect this type of information, Apple users would have to adjust their settings accordingly.
Apple's new privacy policy is an effort to circumvent a recent Supreme Court ruling, coming after revelations about government snooping by former NSA contractor-turned-whistleblower Edward Snowden, which said police need to obtain a search warrant to collect electronic communications.
Ronald T. Hosko, the former head of the FBI's criminal investigative division, told the Washington Post the new technological features may thwart law enforcement officers' ability to solve and prevent crimes in the future.
"Our ability to act on data that does exist… is critical to our success," Hosko said.
However, although Apple users will be happy to know their information is better protected than ever, forgetting a password could prove to be an even greater nightmare than any government intrusion of privacy.
According to Apple officials, users who forget their pass codes with the new iOS 8 operating system will not be able to recover them by contacting the company.
In order to access their phones, customers would first be required to remove all data collected on their iPhones and iPads.
Apple is attempting to turn around a series of negative reports, including Apple's iCloud service being compromised earlier this month by a hacker, leading to a number of nude photos of Hollywood celebrities - including Jennifer Lawrence - posted to the internet.
Republished with permission from Russia Today