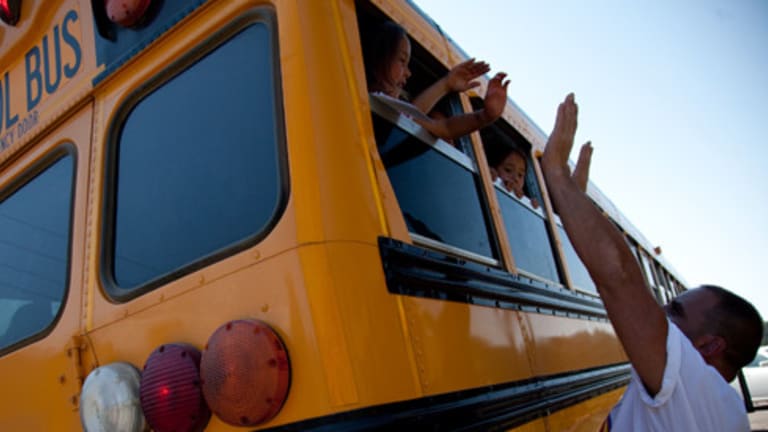 Arizona Politician Hilariously Mistakes Bus Full of Campers for Migrant Children
Cassandra Rules
July 17, 2014
Adam Kwasman, a Republican state legislator running to represent Arizona's 1st Congressional district (who is adamantly opposed to immigration) made a hilarious blunder on Tuesday.
While giving an impassioned speech on why allowing the migrants in to plead their cases properly is some how not compassion, the legislator received word that a bus was coming through and ran off to go attempt to block it.
Kwasman then tweeted a photo of the yellow school bus, which has since been deleted.
What happened next was nothing short of beautiful.
The Arizona congressional candidate was interviewed by Brahm Resnik of 12 News, sadly describing "fear on the faces" of migrant children on the buses and how "this is not compassion", when Resnik brilliantly points out the fact that these were YMCA campers, not migrant children on the buses.
Kwasman goes on to say the campers "were sad too", in a desperate attempt to dig himself out.
Another 12 News reporter Will Pitts, who was also at the protest, described the children as laughing and taking photos on their camera phones.
The politician's emotional pandering backfired so badly, he has since been back peddling-
Oops.