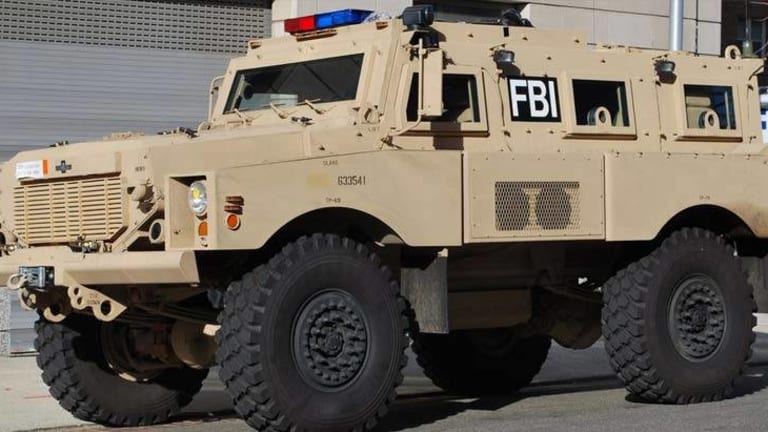 Incompetent Baltimore Police Department Failing at their Job, Call in the Feds
Multiple federal agencies are being deployed to work with the Baltimore police department in response to an increase in murders in the city.
Baltimore, MD -- It was announced by the city's government this week that ten federal agents from the FBI will embed with the Baltimore Police Department's homicide unit, including the Bureau of Alcohol, Tobacco, Firearms and Explosives; U.S. Drug Enforcement Administration; the U.S. Secret Service and the U.S. Marshals Service.
The measure is in response to an increase in murders that reportedly began just after the riots several months ago.
The federal agents will be with the police department for at least 60 days, with a likely extension when that time comes. It is possible that this could be a test run for federalizing the country's police departments.
In addition, the city has brought on 20 ATF agents to create a new joint task force called the BFED.
Mayor Stephanie Rawlings-Blake said that the task force was "the next step of an all-hands-on-deck movement addressing violence in our community."
Interim Police Commissioner Kevin Davis told CNN that the new task force plans to "come up with innovative ways to bring charges against people harming the community."
"Our federal law enforcement partners bring tools to bear that we necessarily don't enjoy, federal assets and federal techniques that will help us close more homicide cases," Davis added.
Deeper federal entanglement in local police departments is not a good idea, and will undoubtedly work to further centralize police forces in America.
Also, it is important to point out that police in Baltimore would be able to quickly and drastically lower their homicide rate by shifting focus from drugs and other victimless crimes, on to real violent crime that actually deserves their attention.
John Vibes is an author, researcher and investigative journalist who takes a special interest in the counter culture and the drug war. In addition to his writing and activist work he organizes a number of large events including the Free Your Mind Conference, which features top caliber speakers and whistle-blowers from all over the world. You can contact him and stay connected to his work at his Facebook page. You can find his 65 chapter Book entitled "Alchemy of the Timeless Renaissance" at bookpatch.com.