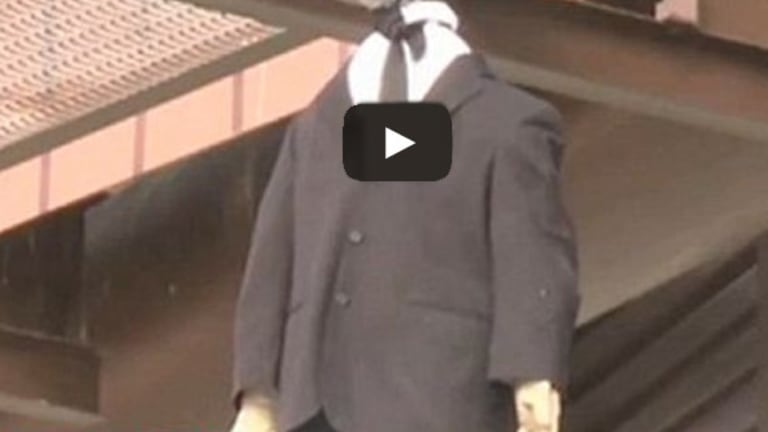 Billboards with hanging mannequins warning cops to choose 'silver over lead' appear in Texas
A chilling message from the cartels
by MEGHAN KENEALLY | UK Daily Mail | May 24, 2014
Two frightening incidents of vandalism in El Paso near the Mexican border in Texas have been interpreted as warnings from drug cartels.
In both instances, a mannequin wearing a suit and tie was tied to a billboard with a noose and messages were scrawled over the placards.
Local station KHOU reports that one of the signs reads 'Plata o Plombo' which translates to 'silver or lead', a threat used commonly against police officers effectively warning that if they do not accept the cartel's bribes then they will be shot.