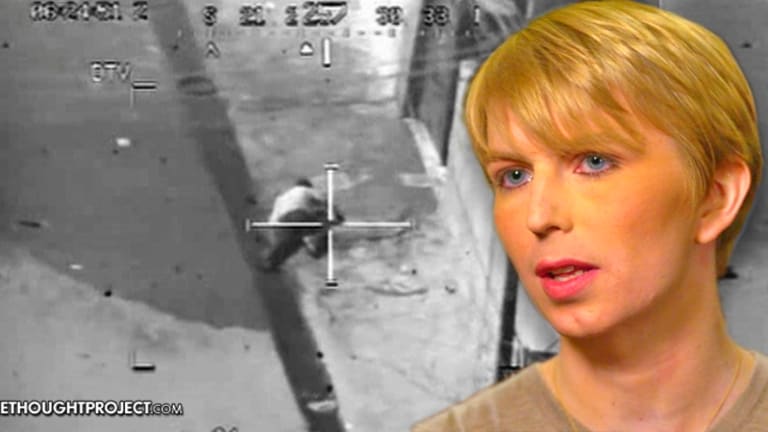 Chelsea Manning Speaks Out: Seeing Victims of War As 'People' – Not 'Statistics' Inspired Leaks
In her first interview since being released from prison. Former Army intelligence analyst Chelsea Manning spoke out about what inspired her to leak information about US war crimes in Iraq.
Chelsea Manning, a former Army intelligence analyst who was charged with leaking the largest trove of government secrets in U.S. history, spoke out for the first time this week after spending seven years in prison.
"I accept the responsibility," Manning said. "No one told me to do this. No one directed me to do this. This is me, it's on me."
Manning said she was inspired to turn over the collection of over 700,000 classified documents to WikiLeaks, after watching American soldiers commit atrocities against innocent civilians in the Middle East.
"All of this information—it's just death, destruction, mayhem, and eventually you just stop—I stopped seeing just statistics and information," Manning said. "I started seeing people. Counterinsurgents and warfare is not a simple thing. It's not as simple as 'good guys vs. bad guys.' It was a mess."

ABC Breaking News | Latest News Videos
As a result, Manning was sentenced to 35 years in prison—the longest sentence given to any whistleblower in U.S. history. President Obama waited until the end of his presidency to commute the remainder of Manning's sentence.
One of the videos included in the trove, which Manning said inspired her to turn to WikiLeaks, showed American solders carrying out an aerial attack on unarmed civilians in Baghdad in 2007.
Amnesty International Americas Director Erika Guevara-Rosas noted that while Manning was originally given an extremely long sentence, none of the solders exposed in any of the videos faced justice.
"Instead of punishing the messenger, the U.S. government can send a strong signal to the world that it is serious about investigating the human rights violations exposed by the leaks and bringing all those suspected of criminal responsible to justice in fair trials," Guevara-Rosas said.
As The Free Thought Project has reported, while Manning is out of prison now, she is still an active duty soldier in the U.S. Army, and has been "placed on voluntary excess leave, rather than discharged—and, as such, could be swiftly and relentlessly punished for the slightest violation, despite technically being considered free."