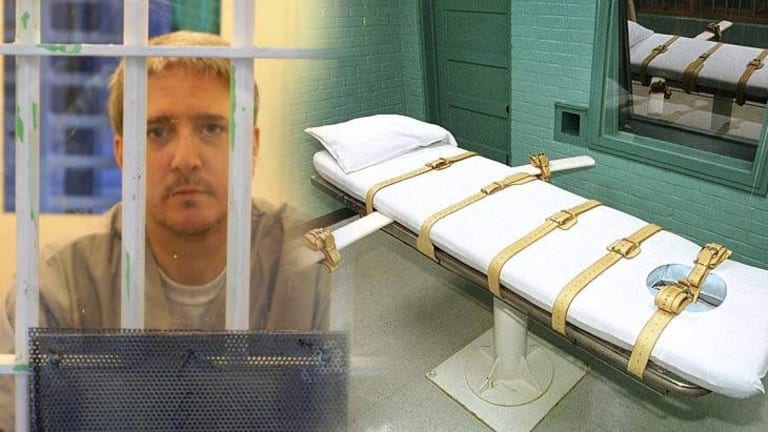 Citizens Unite, Help Stop the Execution of an Innocent Man by the State of Oklahoma
Death row inmate Richard Glossip, scheduled to die by lethal injection at 3 p.m. today, has been granted a stay of execution.
Death row inmate Richard Glossip, scheduled to die by lethal injection at 3 p.m. today, has been granted a stay of execution by the Oklahoma Court of Criminal Appeals, three hours before he was killed.
Court documents state: "Due to Glossip's last minute filing, and in order for this court to give fair consideration to the materials included with his subsequent application for post-conviction relief, we hereby grant an emergency stay of execution for two weeks. The execution of Richard Eugene Glossip shall be reset, without further order, for September 30, 2015."
Attorneys filed a last-minute appeal just before 5 pm on Tuesday, citing new evidence that proves his innocence.
Glossip's case has drawn international attention and the support of thousands of people, including celebrities Susan Sarandon and Richard Branson. It was reported to the Free Thought Project that the governor turned off her phone system Wednesday morning because they were inundated with so many calls. Well, the calls apparently helped.
Glossip was convicted of masterminding a plan to have Barry Van Treese, his boss at the Best Budget Inn, beaten to death in 1997. No physical evidence has ever been presented tying Glossip to the murder. Only the testimony of the actual murderer, Justin Sneed, was used to convict Glossip, and the veracity of that testimony is highly doubtful.
It appears to be a case where interrogators used the full spectrum of intimidation and deceit to coerce Sneed into implicating Glossip in the murder. Sneed's account of the crime grew more and more elaborate with each retelling, prompted by interrogators.
According to The Guardian:
"Glossip was convicted based on the testimony of Justin Sneed, a 19-year-old maintenance worker who, at various points during his police interrogation a week after the murder, said he didn't know Van Treese, then that he didn't kill van Treese, then that he had killed him accidentally, and then that he had killed him intentionally, under Glossip's instruction. Eventually, Sneed agreed to a plea deal in which he would testify against Glossip to save himself from the death penalty.

Transcripts of the police interrogation show Sneed first denied any knowledge of the murder. "I don't really know what to say about it," he told investigators, stumbling over a story about his brother before admitting that he robbed Van Treese but "I only meant to knock him out".

"The thing about it is, Justin, we think – we know that this involves more than just you, okay?" Detective Bob Bemo said to Sneed, later introducing Glossip as a snitch. "You know Rich is under arrest don't you? … [H]e's putting it on you the worst."

Sneed's story shifted.

"Actually, Rich asked me to kill Barry, that's what he'd done," Sneed said, and investigators took the conversation off-camera, where Sneed signed a plea deal."
Police interrogators are legally allowed to use all manner of coercion to get what they want, including lying, threatening, and offering false rewards. It appears that Sneed was given a way to avoid the death penalty by implicating Glossip.
Glossip's defense team released a statement from Richard Leo, a professor at the San Francisco School of Law, saying the interrogators tactics "are substantially likely to increase the risk of eliciting false statements, admissions, and confessions." Interrogators "presumed the guilt of Richard Glossip from almost the start and sought to pressure and persuade Justin Sneed to implicate Richard Glossip" by lying about witness testimony and implying that Sneed would face a harsher punishment if he did not implicate Glossip.
Even Sneed's daughter tried to come to Glossip's defense, saying her father lacks credibility and was only trying to save himself.
A juror told Oklahoma City's Fox 25 TV station, "If the defense would have presented the case that they are presenting now in the original trial, (and dare I say in even the jurors in the second), I would not have given a guilty verdict."