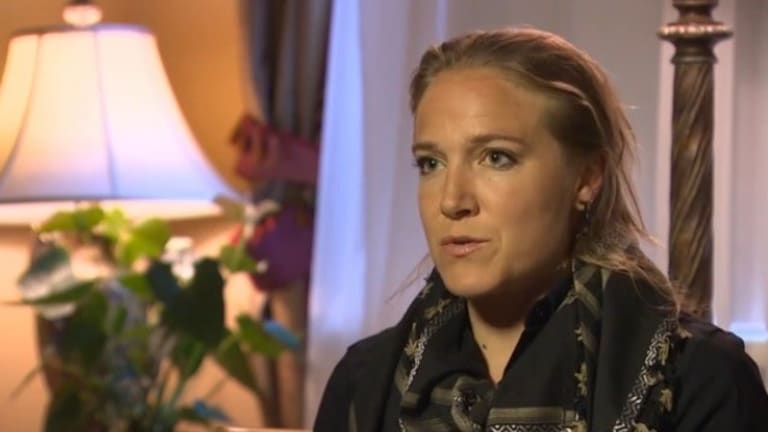 CNN Being Sued After Drunk Reporter Bites Two EMT's at US Embassy in Iraq
John Vibes
August 8, 2014

A CNN reporter stationed in Iraq allegedly bit two EMT's when she become uncontrollably drunk at the US embassy in Baghdad last month. Now it is being reported that the EMT's are filing a lawsuit against CNN, because the correspondent was working for them at the time of the attack.
Tracy Lamar and Charles Simons, the EMT's filing the lawsuit, say that 36-year-old Arwa Damon sunk her teeth into both of them when they were trying to help her during a state of extreme intoxication. They are suing the mainstream media outlet for $1 Million each.
According to Courthouse News, they claim that "Damon has a history of becoming intoxicated and then abusive. In fact, defendant Damon has a history of and penchant for violence even when sober."
"Defendant Damon then threatened plaintiffs, who were providing medical assistance, and stated she was a major reporter for CNN," the lawsuit states.
It continued to say that the "Plaintiffs attempted to transport Damon to the clinic. While in the process of trying to treat Damon, Damon then attacked plaintiffs."
Simons claims Damon bit him on his left forearm while he was attempting to subdue her. He also said that she injured his elbow and knee, while Lamar claims that Damon bit her on her left forearm too, and bruised other parts of her body.
"She was biting them both pretty furiously. She has good teeth. Eventually they subdued her," David Jaroslawicz, a lawyer for Lamar and Simons, told the Daily News.
According to The Daily Mail, CNN has responded to requests for comment with a statement: 'We are not aware of the alleged lawsuit and therefore have no comment."
John Vibes is an author, researcher and investigative journalist who takes a special interest in the counter culture and the drug war. In addition to his writing and activist work he is also the owner of a successful music promotion company. In 2013, he became one of the organizers of the Free Your Mind Conference, which features top caliber speakers and whistle-blowers from all over the world. You can contact him and stay connected to his work at his Facebook page. You can find his 65 chapter Book entitled "Alchemy of the Timeless Renaissance" at bookpatch.com.