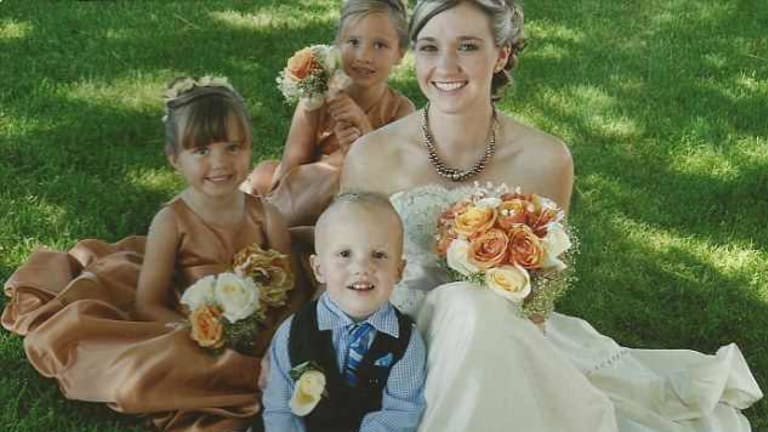 Ex-Cop Arrested for Wife's Murder, Years After Fellow Cops Ruled it Suicide Despite Shot to BACK of Head
Despite the shot being in the BACK of his wife's head and a large amount of evidence showing that Fallis actually murdered his wife fellow officers looked the other way and the ex-cop walked free. Now all that is about to change.
Evans, Colorado -Former Colorado jail officer Tom Fallis was arrested this week in Bloomington, Indiana for the murder of his wife Ashley, who was killed 3 years ago.
Ashley's death was originally ruled a suicide by the local police department, despite the fact that she was shot in the back of the head, and there was also a large body of evidence showing she was in fact murdered by her husband.
The murder took place on New Years Day of 2012, the day after the couple hosted a party for a number of friends at their home in Evans, Colorado. Tom Fallis had been drinking heavily the night before and had supplied alcohol for a number of his guests, however, he became enraged when he learned that someone had brought marijuana to the party and kicked everyone out of his house.
According to witness testimony, neighbors overheard Fallis yelling at his wife, and heard her pleading with him to get off of her. One neighbor said that he overheard the former officer confess to the killing, and one of the young children in the house even gave eyewitness testimony to police, stating that her father had killed her mother
KDVR reported that the six year old child told detectives that she saw "daddy getting the gun ready" and "saw daddy shoot mommy."
In the face of all this evidence, police concluded that the death was a suicide, and allowed Tom Fallis to walk free.
However, Ashley's family witnessed the fight and knew that the former officer had a history of violence, so they continued to push over the years for the investigation to be reopened and reexamined by independent investigators.
Eventually, the case was reopened and investigated by an outside third party, who instantly determined that Tom Fallis was guilty of murder.
Fallis was arrested this week in Indiana and is currently awaiting extradition to Colorado where he will face a trail.
Ashley's parents, Jenna Fox and Joel Raguindin, will be taking full custody of the children who have been left behind and will raise them as their own.
John Vibes is an author, researcher and investigative journalist who takes a special interest in the counter culture and the drug war. In addition to his writing and activist work he is also the owner of a successful music promotion company. In 2013, he became one of the organizers of the Free Your Mind Conference, which features top caliber speakers and whistle-blowers from all over the world. You can contact him and stay connected to his work at his Facebook page. You can find his 65 chapter Book entitled "Alchemy of the Timeless Renaissance" at bookpatch.com.