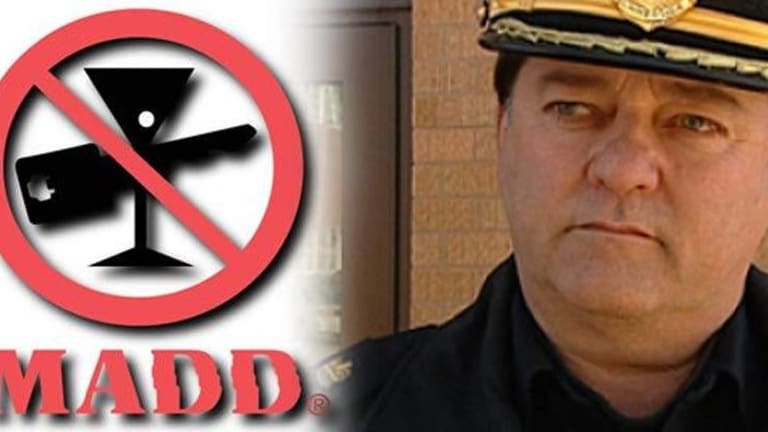 MADD Hypocrisy: Cop In Charge Of Mothers Against Drunk Driving Arrested For Driving Drunk
One of the head proponents of imposing incredibly harsh DUI penalties, just got a DUI.
Summerside, PE -- David Griffin, acting chapter president for Mothers Against Drunk Driving, and former deputy police chief for the City of Summerside, was recently arrested for driving under the influence of alcohol.
Since the incident, Griffin has resigned from his position with MADD after 18 years of being a CEO and high-ranking member of the organization.
"David was a very good volunteer for us. He did everything we ask of a volunteer and more," MADD national CEO Andrew Murie told CBC News.
"We have protocols for volunteers, for staff, for anybody involved in the organization. Any infractions involving any kind of driving offense, especially impaired driving, means you can no longer work or volunteer for the organization," she added.
Griffin was the local police chief in Summerside until he retired in 2011.
"When you figure the tens of thousands of people that have volunteered over the past 20 years for the organization, it shows that those high principles are followed,"Murie told The Guardian.
She also said that Griffin was a "class act," and shockingly said that "these things happen," despite being a high ranking member of an organization that lobbies for extremely harsh penalties for drunk drivers.
"I think that people will be understanding. These things happen in life and it is unfortunate and it is unfortunate that it happened to us and he is a former police officer as well," Murie said.
Surely, she would not have this same level of sympathy and understanding for the average drunk driver.
This is actually not the first time that an acting MADD president has been arrested for drunk driving. Back in 2011, Debra Oberlin, a former president of MADD was arrested for driving with an alcohol level that was three times the legal limit. Her story can be seen in the video below:
John Vibes is an author, researcher and investigative journalist who takes a special interest in the counter-culture and the drug war. In addition to his writing and activist work, he organizes a number of large events including the Free Your Mind Conference, which features top caliber speakers and whistle-blowers from all over the world. You can contact him and stay connected to his work at his Facebook page. You can find his 65 chapter Book entitled "Alchemy of the Timeless Renaissance" at bookpatch.com.