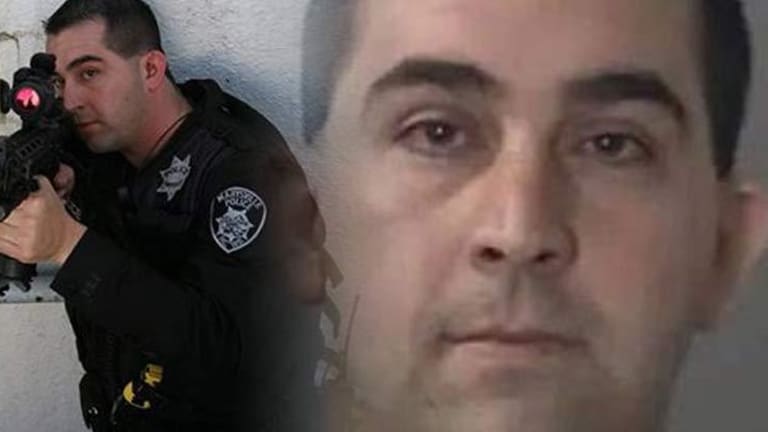 Cops Band Together, Use Blue Privilege to Help Convicted Child Molester Cop Get Lighter Sentence
After being convicted of repeatedly sodomizing a young boy, this criminal's fellow cops rallied together to help their comrade receive a lesser sentence.
Marysville, CA - Convicted child molester and former police officer Jared Tomlinson got off easy with a sentence of two years and four months back in June, because he had the help of other officers during his trial. This Tuesday, Chief Aaron Easton of the Marysville Police Department announced that seven officers were recently disciplined for helping Tomlinson get a lighter sentence.
"There were some sworn police officers. There were some professional staff with the department, and they were all people who knew the individual personally," Easton admitted when the investigation began.
"So there's no question of collusion, or that we're covering up anyone of our own, and that we had full transparency, we thought it was important to use an independent group to look into the matter," Easton said.
Tomlinson was found guilty of repeatedly molesting a young boy over the course of many years. The boy's family trusted Tomlinson, and his crimes were never revealed until the boy grew older and came forward about what happened.
After Tomlinson was convicted, other cops at the department, including high-ranking officers actually wrote letters to the Butte County Superior Court asking for them to give him leniency in their sentencing.
One of the letters read, "Since Jared is a friend it is difficult for me to be impartial; however I do not feel the allegations made and subsequent conviction were just. But since the jury has made their decision and a sentence must be imposed, I would humbly submit a request for leniency."
According to this week's announcement, one officer was demoted, while others were given unpaid suspension and "written letters of reprimand in their permanent personnel files."
However, the names of the officer's are sealed and will not be released because they are protected by state law.
" width="790" height="444" frameborder="0" allowfullscreen="allowfullscreen">
John Vibes is an author, researcher and investigative journalist who takes a special interest in the counter-culture and the drug war. In addition to his writing and activist work, he organizes a number of large events including the Free Your Mind Conference, which features top caliber speakers and whistle-blowers from all over the world. You can contact him and stay connected to his work at his Facebook page. You can find his 65 chapter Book entitled "Alchemy of the Timeless Renaissance" at bookpatch.com.