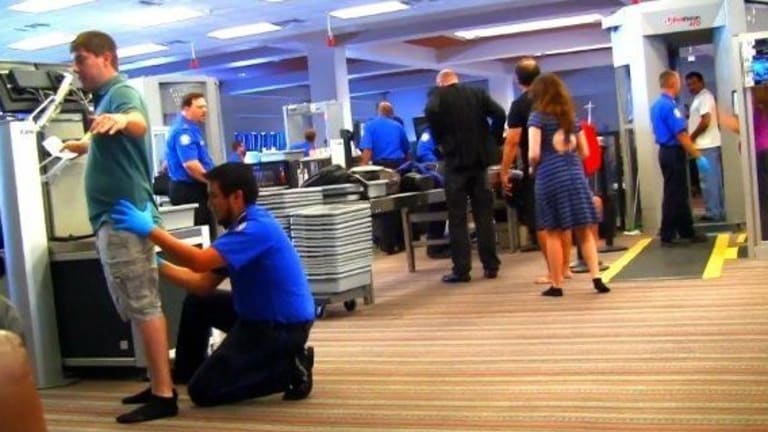 United States of Thieves: Government Agents Steal $40K From Elderly Woman
John Vibes
August 11, 2014
78-year-old Victoria Faren, of Florida, recently had $41,000 seized by customs agents after she attempted to board an airplane with the cash hidden in her bag and in her underwear.
The woman and her daughter were stopped at the Detroit Metropolitan Airport on April 2nd while trying to board a flight bound for the Philippines. Both women were searched by customs agents and it was discovered that there was over $40,000 stashed between the two of them.
The woman and her daughter were not charged with any crimes, but their money was taken by customs agents and has not been returned. Court records show that Faren was carrying a total of $40,977, which she obtained legally by selling her home to her son for $120,000.
To try and prevent the agents from taking all of her money, the woman reportedly lied on multiple occasions, telling them that they had already taken everything that she had. Unfortunately, agents continued to rummage through her belongings and her body, eventually finding all of her money.
According to ABC News, the woman reportedly said she had been carrying the cash herself because she believed it would be safer than wiring the money to the Philippines.
Faren's daughter, who lives with the older woman, told officers that she had no idea her mother had been carrying so much cash, and that "her mother was old," court records indicate.
In true statist fashion, Assistant U.S. Attorney Gjon Juncaj, is petitioning to have the cash forfeited to the government.
It is unfortunately fairly common for people to have large sums of money confiscated while crossing between government borders. When people are found with large amounts of money they are treated like criminals and typically have very little chance of getting their money back.
John Vibes is an author, researcher and investigative journalist who takes a special interest in the counter culture and the drug war. In addition to his writing and activist work he is also the owner of a successful music promotion company. In 2013, he became one of the organizers of the Free Your Mind Conference, which features top caliber speakers and whistle-blowers from all over the world. You can contact him and stay connected to his work at his Facebook page. You can find his 65 chapter Book entitled "Alchemy of the Timeless Renaissance" at bookpatch.com.