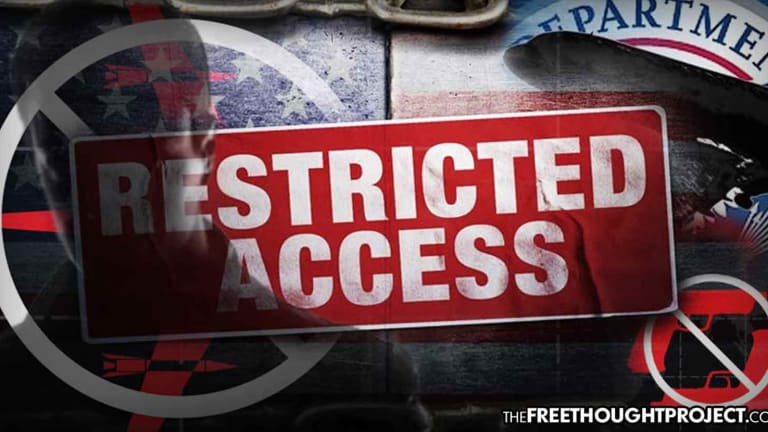 FBI Made Innocent Man's Life a Living Hell, Told Him They Would Stop if He Became a Snitch—Lawsuit
A man claims he was placed on the FBI's no-fly list with no explanation, and told he could be taken off of it if he accepted a job as an informant.
Portland, OR – A federal appeals court has ruled that a man can move forward with his lawsuit alleging that he was placed on the "No-Fly List" in the United States because the Federal Bureau of Investigation was trying to convince him to become an informant
Yonas Fikre is a Muslim-American man who initially filed a lawsuit in 2013, three years after he was placed on the no-fly list with no explanation and no evidence against him. He was then mysteriously taken off of the list in 2016, and his lawsuit was dismissed.
However, Fikre's case was revived this week by the 9th U.S. Circuit Court of Appeals in Portland, Oregon, which acknowledged that although the FBI did take Fikre off of the list, that action alone did not "completely and irrevocably eradicate the effects of the alleged violation(s)."
In addition to criticizing the fact that he was placed on the no-fly list in the first place, Fikre is also claiming he was approached by FBI agents who told him that he would be taken off of it if he agreed to become an informant and that being on the list for six years with no explanation or due process demonized him in the eyes of friends and family.
"We're hopeful that the lower court will see the no-fly list for what it is: a gross transgression of fundamental rights," said Gadeir Abbas, a lawyer for Fikre, who noted that the overall goal in the case it to keep other innocent Americans from being subjected to the same treatment.
One of the Fikre's most notable claims is that he was detained and questioned by FBI agents after a business trip to Sudan in 2010, and he was told that he had been put on the no-fly list—but his removal could be secured if he agreed to become an FBI informant. As a report from Reuters noted:
"Fikre said he was on a business trip in April 2010 in Sudan, where he had family and had told U.S. Embassy officials of his presence, when two Federal Bureau of Investigation agents questioned him about his ties to the As-Sabre mosque in Portland, where he had attended prayer services. He said one FBI agent told him he had been put on the no-fly list, but could be removed and given "substantial compensation" if he became an informant. Fikre said he refused."
Because he was not allowed to return to the United States, Fikre eventually sought asylum in Sweden in 2012. He is now concerned about the fact that he was never given an explanation for why he was placed on the no-fly list or suddenly taken off of it, and there is no guarantee that he won't be placed on it again in the future.
Now, the 9th Circuit Appeals Court is acknowledging that Fikre has a legitimate case and that the FBI should be held accountable for its actions. In a decision, the three-judge panel wrote:
"Absent an acknowledgment by the government that its investigation revealed Fikre did not belong on the list, and that he will not be returned to the list based on the currently available evidence, Fikre remains, in his own words, 'stigmatiz(ed) ... as a known or suspected terrorist and as an individual who represents a threat of engaging in or conducting a violent act of terrorism and who is operationally capable of doing so."
Lena Masri, the litigation director for the Council on American-Islamic Relations, which has worked with Fikre on his case, told The Oregonian that he believes this ruling is a step in the right direction.
"This decision will give Yonas Fikre his day in court to challenge the government's ability to place innocent Americans—people who have not been charged, arrested, or convicted of a terrorism-related offense—on its no-fly list," Masri said.
The no-fly list has been a subject of controversy, ever since it was established in 2003 and justified by the U.S. War on Terror. As is seen in Fikre's case, the FBI has the power to put individuals on the list before they have ever been convicted of a crime related to terrorist activity, and they can do it without notifying those individuals.
Yahoo Travel compiled a list in September 2015 of eight things an individual might have done that could lead to their name being added to the FBI's No-Fly list:
Being suspected of direct terrorist activity
Traveling to the wrong country
Making comments that are not politically correct
Having a similar name to someone on the No-Fly List
Turning down an offer to become an FBI Informant
A clerical error by the FBI
Outstanding warrants from law enforcement not related to aviation activity
Controversial social media posts