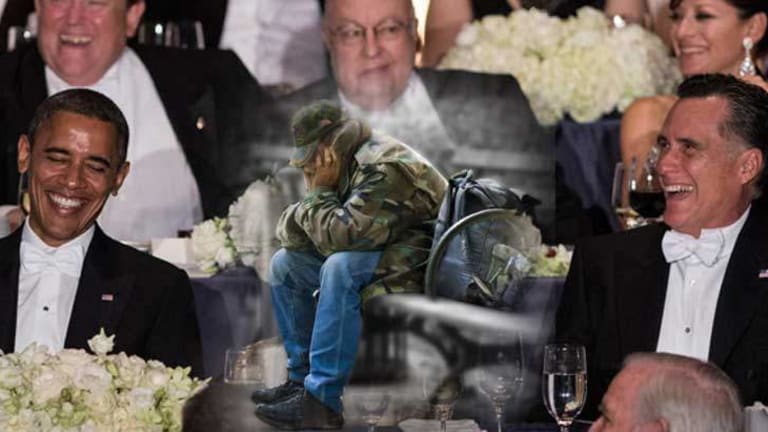 DHS Spent $30K On Starbucks, But It's Nothing Compared to Tax Dollars Wasted on Booze and Parties
"You could say that Washington's quite literally drunk on other people's money"
It was reported this week that employees with the Department of Homeland Security (DHS) spent $31,413 at Starbucks in the year of 2013. The numbers came from a recent audit of the agency by the department's inspector general. The estimates have shown that it took just 66 purchases for them to rack up those charges, with some of the orders being over $500.
Even the auditors didn't seem to find much of a problem with this obnoxious spending, deciding that 61% of the transactions were "supported, allowable, and reasonable."
According The Hill, the agency spends over $400 million per year on employee charges on credit cards.
This is just one government agency among many, and other reports have indicated that the government as a whole spends millions on things like coffee and alcohol.
In 2013, the US government spent nearly $1.3 million on alcohol, more than quadruple the $315,000 spent in 2005, according to The Washington Times.
The Times also reported that the State Department awarded a $5 million contract to a Vermont glass manufacturer to supply all embassies and diplomatic posts with high-quality crystal dinnerware that emits "a sharp high-pitched resonant sound when tapped with a metal object, such as a fork or spoon."
"You could say that Washington's quite literally drunk on other people's money," Jonathan Bydlak, president of the Coalition to Reduce Spending, told the Times. "It's very symbolic of the kind of problem we have in a whole host of government areas."
When the Times asked about alcohol purchases in 2010, the department told the newspaper in a statement, "The United States wishes to make the best impression in its dealings with foreign governments and other groups and carries out lawfully its representational activities, including its diplomatic receptions, in as effective and as culturally appropriate a manner as possible."
Since this most recent report, the State Department has refused to answer any questions about the large alcohol bill.
John Vibes is an author, researcher and investigative journalist who takes a special interest in the counter-culture and the drug war. In addition to his writing and activist work, he organizes a number of large events including the Free Your Mind Conference, which features top caliber speakers and whistle-blowers from all over the world. You can contact him and stay connected to his work at his Facebook page. You can find his 65 chapter Book entitled "Alchemy of the Timeless Renaissance" at bookpatch.com.