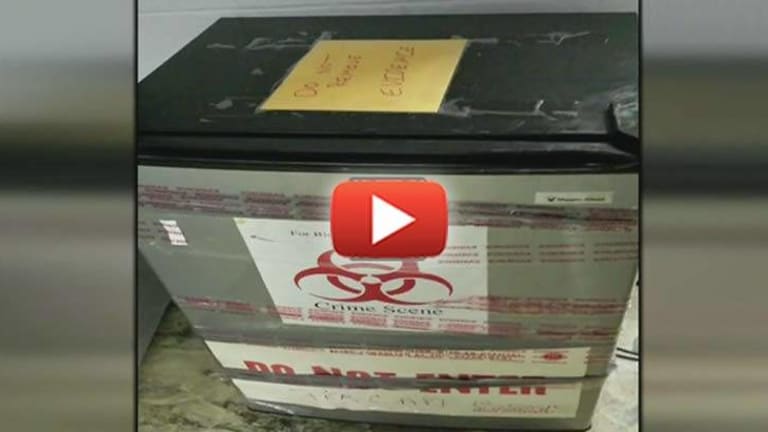 Freezer Full of Human Fetuses Discovered at Florida Police Station Sparks Outrage and Concern
Even the police union is crying foul after a freezer with the words "DO NOT OPEN" was discovered in the Homestead police dept, containing multiple fetuses.
Dade County, Florida - The Homestead Police Department in Dade county is being investigated after it was discovered that human fetuses were being stored in a small refrigerator at the police department for over ten years.
The refrigerator was found when the police department moved to a new location. While moving supplies, equipment, and other property, police found the box wrapped in evidence tape with a note saying "do not open."
When they opened the box, they were surprised and horrified by what was in there.
The discovery has even led John Rivera, president of the Dade County Police Benevolent Association, to suggest that it could be a sign of some sort of criminal action.
Speaking to Local 10 News Rivera said that, "They opened it up, and they found fetuses in there. We have irregularities at best, maybe criminal actions at worst. We want it exposed."
"Why were fetuses put in a refrigerator and not sent to the medical examiner's office?" Rivera asked.
However, other officers are claiming that there is nothing wrong with storing human fetuses for over a decade.
"The Homestead Police Department did absolutely nothing wrong," Detective Fernando Morales claimed. "This is not something preserved out of malice."
Morales says that in cases of sexual crimes, the police are able to hold evidence for long periods of time, and oddly enough, this does seem to be the letter of the law.
The police department's property and evidence rule book says that, "evidence collected for the investigative and prosecutorial process of sexual crimes will be retained by MDPD for a period of 75 years, unless written notification is received from the state attorney's office that the case is closed and property can be destroyed."
This excuse does not seem valid though, considering that there was no indication that these cases were still open or that they were actively being investigated.