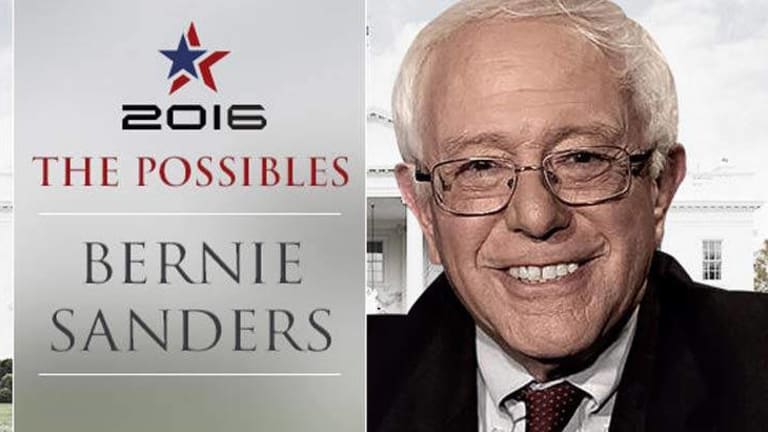 For Bernie Sanders To Keep his Campaign Promises, It would Cost as Much as the National Debt
Bernie Sanders is saying a lot of things that people want to hear, the only problem is that paying for these things is a near mathematical impossibility.
Bernie Sanders has made a lot of expensive promises during his campaign, and a recent Wall Street Journal report indicated that these promises may not even be financially possible.
According to the numbers released by WSJ this week, Sanders' plans would cost roughly 18 trillion dollars, a figure that is about the size of the entire national debt. This means that if these plans were enacted, it would double the current national debt, a feat that may not even be possible under today's economic circumstances.
To fund his plans, Sanders has suggested large tax increases that would bring in $6.5 trillion over 10 years, which is still not even close to the total number needed. Over a 10 year period of implementing Sander's proposals, the government would spend a projected $68 trillion.
The plans include a $15 trillion health program, $1.2 trillion in benefit packages, $1 trillion on roads, bridges and airports, $750 billion on schools, and billions in other expenses.
Warren Gunnels, Sanders' policy director, defended the proposals, telling the Wall Street Journal that "Sen. Sanders's agenda does cost money. If you look at the problems that are out there, it's very reasonable."
Many of these promises sound great at face value and are in line with what most people want to hear, but like most promises made by politicians, they aren't entirely possible and they come with a heavy cost.
Even many Democrats believe that his plans are not possible. Jim Kessler, senior vice president for policy at the Democratic think tank Third Way pointed out that, "We are not a country that has limitless resources. You need to tap on the brakes somewhere, but he doesn't. There's no such thing as free college; somebody is going to be paying for it."
If Sanders was willing to cut back on the country's massive military budget, his expensive proposals might actually be possible, but he doesn't plan on making any major changes with foreign policy. He has recently said that he will leave the drone program operational if he is elected, and he has consistently voted in favor of military spending, and of large military aid packages to countries like Israel.
At The Free Thought Project, we don't endorse or support any political candidates, and merely take an objective look at what they are doing and how it affects the freedom of individual people.
John Vibes is an author, researcher and investigative journalist who takes a special interest in the counter-culture and the drug war. In addition to his writing and activist work, he organizes a number of large events including the Free Your Mind Conference, which features top caliber speakers and whistle-blowers from all over the world. You can contact him and stay connected to his work at his Facebook page. You can find his 65 chapter Book entitled "Alchemy of the Timeless Renaissance" at bookpatch.com.