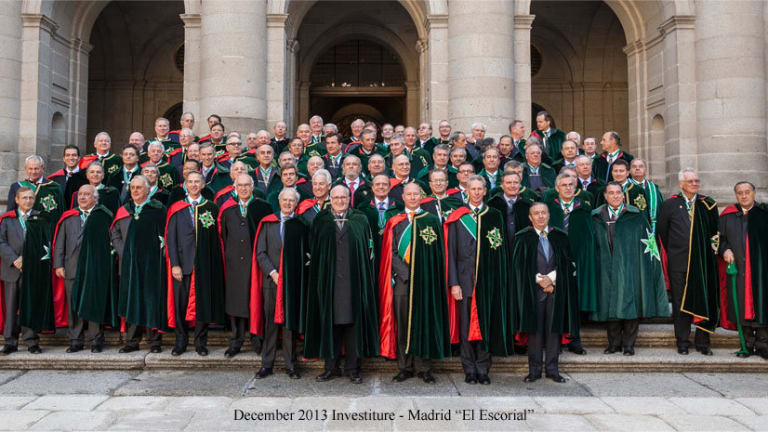 Justice Scalia Spent Final Hours With Members Of Secret Society Affiliated With Bohemian Grove
The Mainstream Media is now reporting on the fact that Scalia was meeting with a secret society the day he died.
Cibolo Creek Ranch, TX - Since the recent death of Supreme Court Justice Antonin Scalia, there has been a great deal of suspicion about the details surrounding his death. First, the fact that an autopsy was not performed on Scalia raises suspicion, but then after it was reported that he was found with a pillow over his head, many began to suspect foul play.
This week, another interesting fact has been reported by the mainstream media, which adds an additional layer of mystery to the story.
According to the Washington Post, Scalia spent his final moments with members of a secret society which has ties to the Bohemian Grove. The group is called the International Order of St. Hubertus, and they are an Austrian secret society that dates back to the 1600s.
The Post pointed to public records which show that Scalia was at the ranch with a number of men that he was connected to through the International Order of St. Hubertus. Scalia had met with these same men on numerous other occasions, and once at this specific ranch.
The Post reports:
"Members of the worldwide, male-only society wear dark-green robes emblazoned with a large cross and the motto "Deum Diligite Animalia Diligentes," which means "Honoring God by honoring His creatures," according to the group's website. Some hold titles, such as Grand Master, Prior and Knight Grand Officer. The Order's name is in honor of Hubert, the patron saint of hunters and fishermen."
Cibolo Creek Ranch owner John Poindexter admitted in an email that members of the group were, in fact, at the ranch at the time of Scalia's death, but he claims not to be aware of any connection between the two.
"There is nothing I can add to your observation that among my many guests at Cibolo Creek Ranch over the years some members of the International Order of St. Hubertus have been numbered. I am aware of no connection between that organization and Justice Scalia," Poindexter said.
However, records show that Scalia has met with these men on numerous occasions, so there obviously was a connection.
The group began in Europe hundreds of years ago but opened their US chapters in 1966, during a ceremony at the famous Bohemian Club in San Francisco, which is one of the most elite and secretive places in the country, and is infamous for hosting meetings for secret societies.
The group documents this fact on their website, which says that "George Wood was appointed Grand Prior and founded the American Chapter in 1968. The first Investiture of American Knights took place at the Bohemian Club in San Francisco. The ceremony was presided over by then Grand Master Karl Messany."
While the group claims to be a humble organization for hunting enthusiasts, the creepy costumes and rituals, along with the Bohemian Grove connection has certainly caught the attention of many people who are following the case.
John Vibes is an author and researcher who organizes a number of large events including the Free Your Mind Conference. He also has a publishing company where he offers a censorship free platform for both fiction and non-fiction writers. You can contact him and stay connected to his work at his Facebook page. You can purchase his books, or get your own book published at his website www.JohnVibes.com.