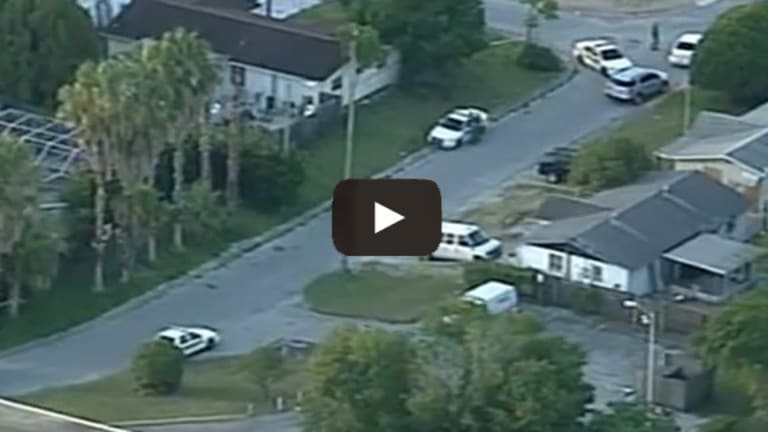 Man Dials 9-1-1 to Report Home Invasion, It Goes to Voicemail. So He Shot them Himself
Beep: "If this is an emergency hang up and dial 9-1-1"
A home invasion and robbery in Pasco County, Florida is exposing the myth of the 911 dispatch system.
It happened earlier this week on Gwain Road in Port Richey. A man called 911 after four robbers with guns broke into his home, demanded money and prescription drugs, according to My Fox Tampa.
The dispatcher tried to transfer the call from the fire department to law enforcement side of things – but he got a voicemail just as the crooks returned to the home.
Chaos ensues. Luckily this man takes matters into his own hands and shoots one of the robbers and the home invaders flee.
A common response to the question of "Why do you pay taxes?" usually includes something about roads, military, and police. The response is normally along the lines of, "well if we didn't pay taxes, who would protect us and do the job of the police?"
The idea that police protect you is a misconception as they will seldom prevent violence. They normally show up after the violence or crime has been committed and then try and find a culprit, or not.
The average response time to a 9-1-1 call is 10 minutes nationwide. In some cases the dispatchers do not even take the caller seriously and the victim ends up dead, when a crime could have actually been prevented.
The reality is that police act as revenue collectors for the state and are there to enforce the law only.
They most assuredly do not "protect and serve." If you doubt this claim simply refer to Warren v. District of Columbia, in which the Supreme Court ruled that the police do not have a constitutional duty to protect a person from harm.