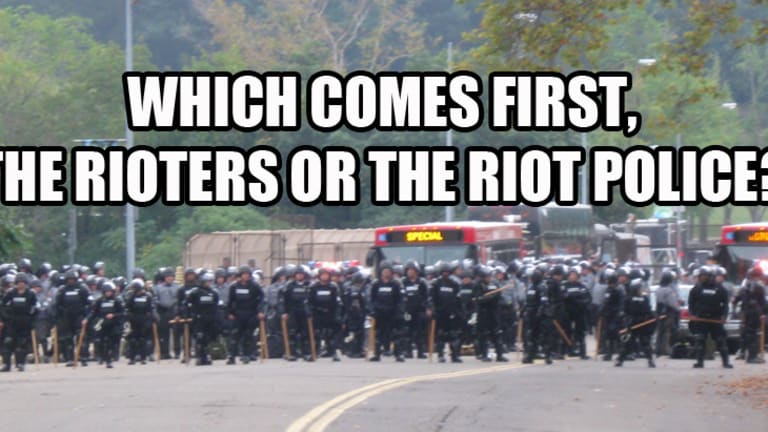 Instead of Reacting Militarily, Nashville Police Welcomed Protests: No Violence or Looting
"In Nashville, if you want to come to a public forum and express your thoughts, even if they're against the government, you're going to get your First Amendment protection" -Nashville Police Chief

Nashville, Tennessee - There have been hundreds of arrests all over the US this week, during the protests that have risen as a result of the recent grand jury decision not to indict Darren Wilson in the Ferguson case.
Different police departments have handled the protests in their own manner, and in each city they have varied in size and intensity. But for the most part, police forces are heavily militarized and have acted aggressively with protesters.
However, in Nashville, Tennessee, the local police department has decided to welcome the protesters and allow them to peacefully gather and express themselves.
"In Nashville, if you want to come to a public forum and express your thoughts, even if they're against the government, you're going to get your First Amendment protection, and you're going to be treated fairly by the police officers involved. That's what we do here in Nashville," Metro Nashville Police Chief Steve Anderson told WKRN-TV 2.
Instead of facing off with protesters Chief Anderson has decided to provide security for their marches, and not interfere with what anyone is doing, so long as they are not being violent or damaging property, which there have not been any reports of in Nashville.
"We had people that took to the streets, took to the forums to express their thoughts, their ideas, and they were extremely well-behaved. We had no incidents of any vandalism of any violence of any type. What I noted is that people were even picking up the trash that they had left behind at the scene," Anderson said.
In many cities, people were arrested for obstructing traffic because their protest route was not approved by the local government. In Nashville, protesters blocked major interstate highways, but the police department decided not to arrest anyone, and the protests remained peaceful.
"We could have moved in and made arrests, but to do that you have to do that one by one in a very careful manner… We would have been there two to three hours. Last night's event went very well and I hope that all of Nashville is proud of not only the law enforcement response, but the response of the citizens involved and that we have set an example for the nation," Anderson told reporters.
Anderson's peaceful response to these protests adds credence to the notion that most of the protesters are peaceful and it is the police who choose to escalate the situations into violence.
John Vibes is an author, researcher and investigative journalist who takes a special interest in the counter culture and the drug war. In addition to his writing and activist work he is also the owner of a successful music promotion company. In 2013, he became one of the organizers of the Free Your Mind Conference, which features top caliber speakers and whistle-blowers from all over the world. You can contact him and stay connected to his work at his Facebook page. You can find his 65 chapter Book entitled "Alchemy of the Timeless Renaissance" at bookpatch.com.