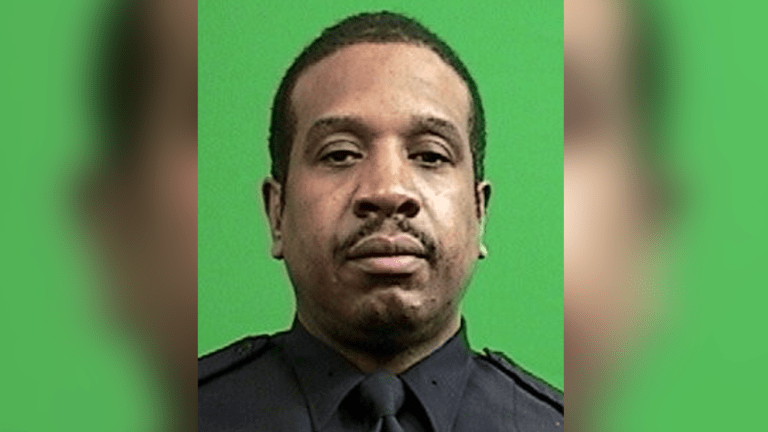 NYPD Cop Steals $40,000 from Fellow Cops, Goes To Casino
New York City, NY -- 46-year-old NYPD veteran Elisha Duncan was recently found by officers after he disappeared for 2 days with $40,000 in cash that belonged to his co-workers.
According to the New York Times, Duncan and a group of other officers had planned to travel to Seattle over the weekend for a Giants football game. Duncan was responsible for $40,000 in cash that his co-workers had entrusted him with for the trip.
Oddly, Duncan disappeared just before the group was about to leave town and didn't come into work for two days.
After Duncan went missing, the police department sent out notices to the public and asked people to help them find the lost officer.
Police department representative Stephen P. Davis told reporters that Duncan was later found in his car in the Bronx, after a witness had reported his location to police. However, the department has still not released a statement on the details of the case, and it is unclear as to whether or not Duncan has been charged with any crimes.
What Duncan was doing all weekend also remains a mystery, however, a source told the New York Times that Duncan was spotted on security footage at the Empire Casino in Yonkers before he was found.
Duncan's father, Elisha Duncan Sr., said in a recent interview that his son called him and admitted to spending the money.
"I don't think he was brave enough to go and approach them. He felt some of them were already so angry at him, that he was afraid in approaching them. They were calling on his phone a lot and some of them were very upset. He told me that. Yesterday was a deadline for him to return the money to them and he did not have it. I believe that's what caused the problem right now. He was depressed. If he is found, they should be very lenient with him and try to help him in every way they can to get counseling, so he won't be so distressed about the situation. He needs some help," Duncan Sr. said.
The money was collected from over 60 different officers who intended to go on the trip.
John Vibes is an author, researcher and investigative journalist who takes a special interest in the counter culture and the drug war. In addition to his writing and activist work he is also the owner of a successful music promotion company. In 2013, he became one of the organizers of the Free Your Mind Conference, which features top caliber speakers and whistle-blowers from all over the world. You can contact him and stay connected to his work at his Facebook page. You can find his 65 chapter Book entitled "Alchemy of the Timeless Renaissance" at bookpatch.com.