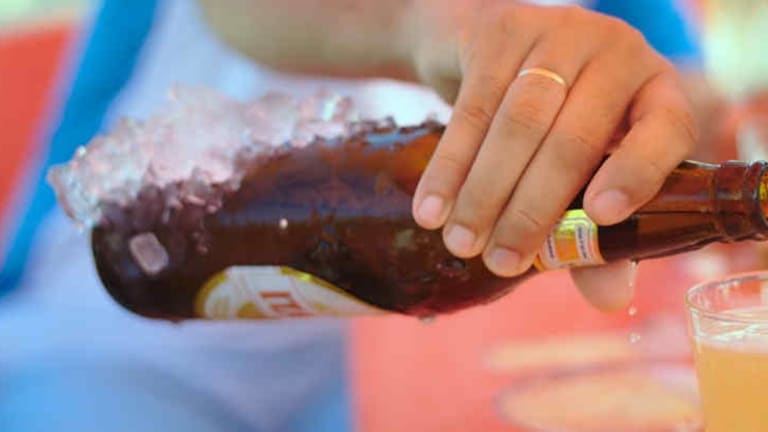 Police Department Gets $58K To Fight the Horrible Criminal Act of Open Alcohol Containers
Bakersfield, California - A police department in California just received a $58,318 grant to help them rid the community of people with open containers.
It is uncertain exactly how this money will be spent, considering that writing people alcohol citations or arresting them for public intoxication does not cost police departments any money, in fact it actually makes them a lot of money.
However, the California Department of Alcoholic Beverage Control states that the main goals of the program are to (a) achieve the goals and objectives of the local enforcement agency's grant agreements; (b) establish close working relationships between ABC district offices and the grant agencies; (c) prioritize law enforcement efforts and target those licensed outlets that cause alcohol-related crimes; (d) develop records management systems to ensure police reports are systematically sent to the ABC district offices as required by law; and (e) assist in the training of local law enforcement.
While laws against drinking in public bring a ton of money into police departments all over the country, they have also worked to deepen the divide between the police and the community, by criminalizing average people and effectively making a legal drug illegal. Still, police continue to pretend that they are providing people a with a public service by harassing them and taking their money.
"In the city, you can't have an open container in the streets, sidewalks, parking lots, just open areas that are open to the public, and, likewise, you can't have open containers without a permit in public parks," said Sgt. Joe Grubbs.
Representatives with the liquor control board have said that they will be planning undercover operations to catch underage drinkers.
"We will do a number of different types of operations. It might be under-age drinking enforcement, it might be inspections of locations where sellers serve alcohol. I think it improves public safety whenever you have law enforcement of the present where communities congregate. Any officer that goes by a park or is patrolling a park and sees somebody drinking an alcoholic beverage or sees an open container can issue that citation," John Carr, a representative with "Alcoholic Beverage Control" told reporters.
Local news sources have reported that alcohol enforcement has already been heightened since the grant was received. Bakersfield Now reported that 14 people were cited for drinking in public this past weekend, at just one bus terminal and the park.
This collaboration between ABC and police seems like an ominous step towards prohibition. The more the state tries to control what people can and can't put into their bodies, the more crime, violence and corruption appear. Sadly, bureaucracy never tends to learn from its past mistakes.
John Vibes is an author, researcher and investigative journalist who takes a special interest in the counter culture and the drug war. In addition to his writing and activist work he is also the owner of a successful music promotion company. In 2013, he became one of the organizers of the Free Your Mind Conference, which features top caliber speakers and whistle-blowers from all over the world. You can contact him and stay connected to his work at his Facebook page. You can find his 65 chapter Book entitled "Alchemy of the Timeless Renaissance" at bookpatch.com.