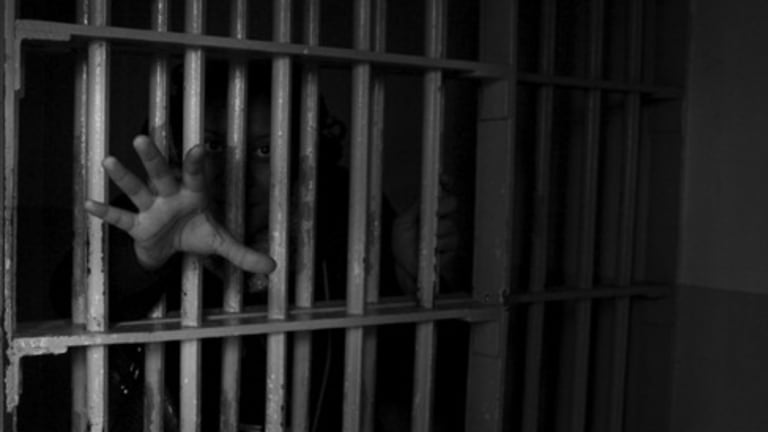 WTF!? Police Kidnap & Imprison a Woman to Ensure She Testifies Against Her Kidnapper
Police in Scranton Pennsylvania are currently holding a kidnap victim against her will, to ensure that she will appear in court to testify against the man who kidnapped and assaulted her.
John Vibes
July 26, 2014
Faith Bronson is a 34 year old woman who was recently attacked by her mentally unstable boyfriend Ross Bonaddio. Bonaddio had assaulted and kidnapped her, and was holding her against her will. Bonaddio was allegedly under a delusion that aliens were inside of Faith, and he planned to extract them.
According to a police report, he screwed the doors of his home shut, so she could not leave. After three days, she escaped to a neighbor's house where the police were called. When the police arrived, Bronson had already returned to her boyfriends house, where they found her covered in bruises.
Since detectives had been unable to contact Bronson, and she had expressed in recorded phone conversations that she did not want to testify, they felt that it would be necessary to incarcerate her.
Now she is being held captive by the police because they are concerned that she may not testify against Bonaddio.
Faith Bronson isn't under arrest and is not under suspicion of any crime, but she is being held in prison without charges. It was reported by the local newspaper, The Times Tribune that Judge Michael Barrasse set a $25,000 bail which she can pay if she wants to be released before Ross Bonaddio's trial on September 7th. If she cant pay the bail though, she is to remain behind bars until the court date.
This all began when Deputy District Attorney Gene Riccardo wrote a request to have Bronson detained. Sadly, "the law" allows bail to be set for a witness if there is reason to believe that they will not appear for court. This statute requires the witness to remain in jail until they have made their court appearance or until they post bail.
"I have a feeling we may be able to convince her to do the right thing and stand up for herself," Riccardo said.
"Based on the seriousness of the crime charged, I'm compelled to protect not only Ms. Bronson, but the community at large," Mr. Riccardo said.
John Vibes is an author, researcher and investigative journalist who takes a special interest in the counter culture and the drug war. In addition to his writing and activist work he is also the owner of a successful music promotion company. In 2013, he became one of the organizers of the Free Your Mind Conference, which features top caliber speakers and whistle-blowers from all over the world. You can contact him and stay connected to his work at his Facebook page. You can find his 65 chapter Book entitled "Alchemy of the Timeless Renaissance" at bookpatch.com.