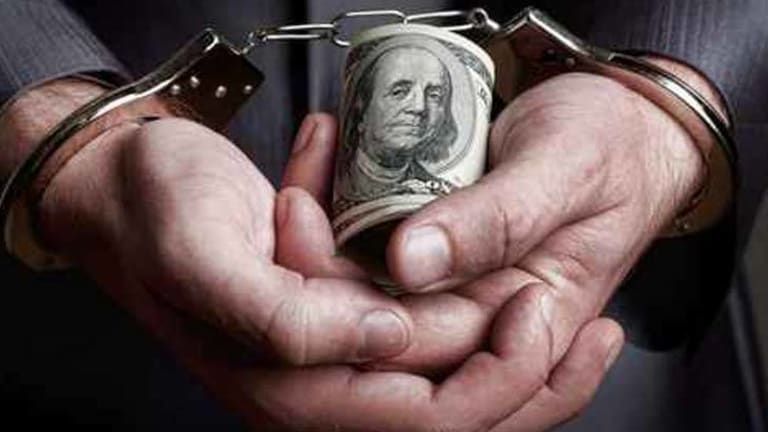 Nearly Every Top Official in Texas Town Arrested on Corruption Charges - Not One Has Been Fired
There is but a single politician left who was not arrested in the town of Crystal Texas.
Crystal City, TX - Nearly every top ranking politician in the small Texas town of Crystal City was arrested last week in a massive corruption sweep. The officials were charged with taking bribes from contractors and working behind the scenes in illegal gambling operations.
The town's mayor, city manager, mayor pro tempore, and a number of different councilmen were arrested in the sweep on Thursday, and indicted on several charges.
One of the councilmen is already facing charges for a separate case where he is accused of smuggling Mexican immigrants into the states. After the arrests, there was just one councilman remaining in the entire city who was in jail.
Joel Barajas, the only remaining councilman, seemed surprised by the arrests.
"What happened is nothing to celebrate. It's something sad that happened to us. By all means, we need to move forward," Barajas said.
According to the indictment, the politicians used their position with the city for their own personal gain.
"To enrich themselves by soliciting and accepting payments and other things of value," the indictment stated.
The indictment also stated that an illegal casino operator by the name of Ngoc Tri Nguyen was in cahoots with the city's politicians, and gave them gifts in exchange for favors. The indictment said that Crystal City Mayor Ricardo Lopez took $6,000 from Nguyen to buy a vehicle and in return the mayor gave Nguyen a pass to operate his business while using laws to shut down the competition.
In addition to that scheme, the city's politicians were reportedly involved in many other scandals, including using inflated budgets to pay off contractors for personal favors.
The FBI and local police departments were all involved in the investigation and subsequent arrests.
"I would think any time that we have to go in and arrest five individuals involved with one city government, that is surprising and very disturbing," FBI Special Agent in Charge Chris Combs said.
Meanwhile, the city has nearly $2 million in unpaid bills and is currently facing bankruptcy.
Although the officials have been arrested, they are still technically employed by the city.
Richard Durbin Jr., the U.S. attorney for San Antonio, explained that it may still be possible for these officials to remain in office.
"For the time being, they remain the elected officials and the representatives of that city. What we can do is that first step. In the end, it falls back on the citizens to make the next decision on who they put in those offices because that's how the system works," Durbin said.
John Vibes is an author and researcher who organizes a number of large events including the Free Your Mind Conference. He also has a publishing company where he offers a censorship free platform for both fiction and non-fiction writers. You can contact him and stay connected to his work at his Facebook page. You can purchase his books, or get your own book published at his website www.JohnVibes.com.