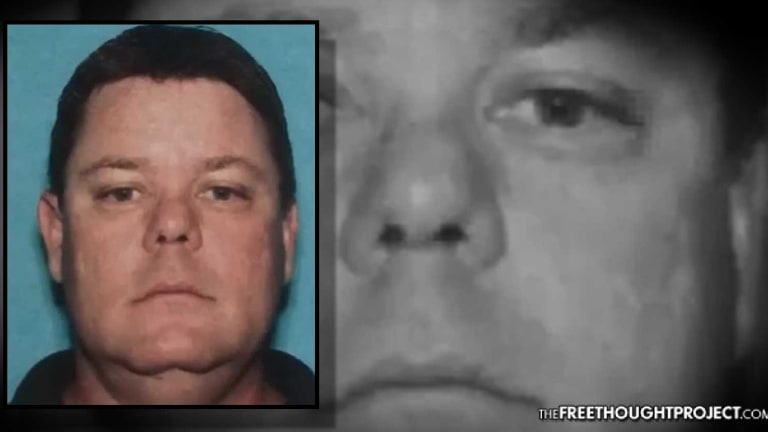 He Was 'Protecting' Your Kids: School Cop Arrested With Trove of Graphic Child Porn
A Humble, TX police officer has been arrested on charges of child pornography possession. He was working as a school resource officer at the time of his arrest.
Humble, TX — Jeffrey Warren Clark, a Humble police officer, was working as a school resource officer for the Independent Schools District, but wanted to transfer to Harris County Precinct 4. So he applied for a job with Harris Co. and was given a pre-employment interview where it was discovered he might be a pedophile.
Effectively chasing down the lead they uncovered during the interview, Harris County police got a search warrant for Clark's home and gathered evidence consisting of several electronic devices. Those devices were searched and revealed Clark to be in possession of "several thousand images of graphic child pornography and child exploitation" according to one source.
According to Harris County Precinct 4 Constable Mark Herman:
Some of the statements that he made alarmed investigators to consult our district attorney, which our DA felt gave us probable cause to get a search warrant and search his house, and it obviously was all on track with what our premonition was telling us, and we recovered hundreds of images of child pornography.
Clark was arrested and charged Friday with "ten counts of Possession of Child Pornography" each one being a 3rd Degree Felony in Texas.
We wanted to know more about Officer Clark's involvement with Humble Independent Schools so we searched their website for any mention of the officer. We found no references to the officer. As a result of not being able to find his name, we're left with more questions than answers.
Since he was working inside the Humble County schools, how many children did this alleged pedophile come in contact with? In what school was he stationed? Are there any reports of children who were possibly touched by the officer or worse? Was he simply a child porn addict (alleged and inferred) or had he acted on his impulses? And if he is a pedophile, why hasn't Humble Independent Schools issued a public service announcement asking parents to speak to their children to determine if Officer Clark had touched one of them.
Rarely, if ever, will a school district actually ask its students' parents to speak with their children about pedophilia let alone urge them to find out if their child was touched by one of their employees.
The Humble Independent Schools District released a statement which read in part:
Nighttime patrol officers do not interact with students on a regular basis. He was hired in July 2015 and on August 2, 2017 he was placed on administrative leave pending the outcome of the investigation. Humble ISD will continue to work with Precinct 4 in this matter.
The statement appears to try and distance the school district from the alleged pedophile but we at TFTP will not take a hands-off approach. We want any child, teenager or adult to come forward and contact the Humble police department if they or someone they know was touched inappropriately by the so called "nighttime patrol" officer.
Studies show pedophiles attempt to get as close as they can to children. It is highly probable this officer may have victimized children who need to come forward and allow their voices to be heard.
We applaud Harris County Precinct 4 and county prosecutors for investigating, and arresting one of their own. In doing so, they may very well have protected children from an alleged pedophile. That almost never happens.
But questions remain. Why wasn't Humble's Independent Schools District's hiring process as effective Harris County's? How could an alleged pedophile be hired as a school cop? It's just another reason why police do not belong in schools.