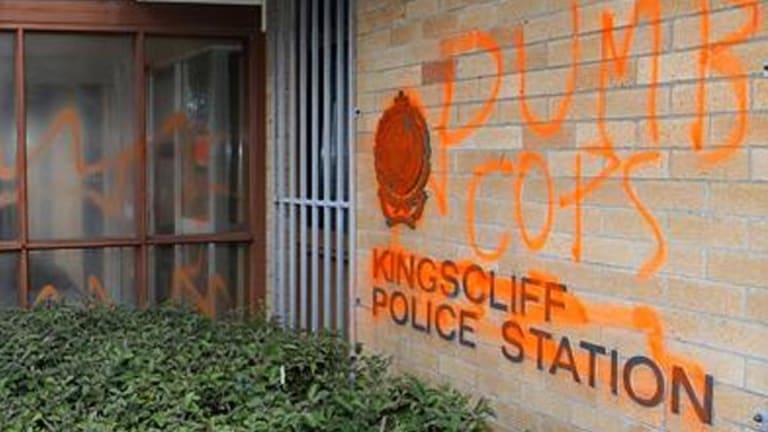 Senior Citizen Spray Paints Police Station. Led Cops on Low-speed Chase as He Fled on Toy Scooter
61-year-old graffiti vandal led police on a 300m chase on a toy scooter after spray-painting the Kingscliff police station
June 13, 2014
Mackenzie Ravn
Gold Coast Bulletin
A SENIOR vandal led police on a 300m chase on a toy scooter after allegedly scrawling graffiti across the Kingscliff police station.
Police intercepted the man a few blocks from the station after spotting the 61-year-old spraying 'Kingy Boyz Rule' and other illegible slogans in orange paint on the building early yesterday morning.
Despite his age the man put up quite a fight, injuring two officers while they tried to arrest him, with Detective Inspector Brendon Cullen saying one officer suffered a shoulder injury.
"One of the officers will be off work for one week with a shoulder injury and the female officer suffered some grazes to her hand," he said.
"The reasons why he went to these lengths I'm not completely sure, but needless to say the actions we are alleging are quite irrational, particularly with police being in the building at the time.